2024 Concordia Invitational Tournament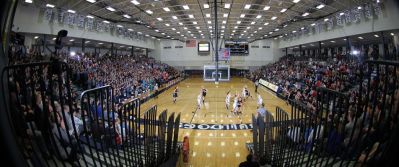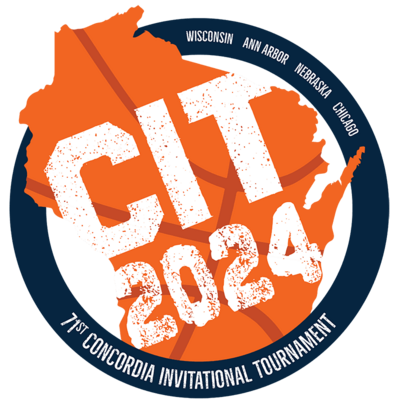 #CIT2024
Concordia University, Nebraska will be headed to Concordia University Wisconsin for the 71st Concordia Invitational Tournament (CIT) set for Jan. 26-27, 2024. The tournament features, in addition to the Bulldogs, the Concordias of Ann Arbor, Mequon and Chicago competing in men's and women's basketball and cheer and dance. CIT is one of the longest running tournaments in the country, and it is a highlight of the athletic year among the participating Concordias. The event was canceled in 2021 and 2022, due to concerns brought about by COVID-19, but then returned in 2023.
All games for the 71st Concordia Invitational Tournament will be played at R. John Buuck Field House on the Concordia University Wisconsin campus. Join Concordia University, Nebraska alumni and friends in Mequon, Wis., for a weekend of fun and fellowship.
Friday, Jan. 26, 2024
1 p.m. CST - CUNE vs. CUAA (Women)
3 p.m. CST - CUNE vs. CUAA (Men)
6 p.m. CST - CUW vs. CUC (Women)
8 p.m. CST - CUW vs. CUC (Men)
Saturday, Jan. 27, 2024
9 a.m. CST - Cheer Competition
9:45 a.m. CST - Dance Competition
12:30 p.m. CST - Women's Consolation Game
2:30 p.m. CST - Men's Consolation Game
5:30 p.m. CST - Women's Championship Game
7:30 p.m. CST - Men's Championship Game
Trophy presentation and all-Concordia devotions following last game
Bulldogs own 60 combined CIT titles
The Bulldogs have ruled CIT during the first 70 years of the event's history. The men's CIT dates back to 1951 with the women added to the tournament in 1973. During that time, Concordia-Nebraska leads the field with 29 men's CIT titles and 31 women's championships. At the most recent CIT held in Seward in 2023, the Bulldog women toppled Concordia University, Chicago, 85-33, in the championship game behind CIT MVP Taysha Rushton. Meanwhile, the men defeated Concordia University Wisconsin, 82-64, in the 2023 title clash while following the lead of CIT MVP Noah Schutte. In the cheer and dance competitions, the Bulldogs emerged victorious in dance while Concordia Ann Arbor won the cheer title. Cheer and dance competitions were added to CIT beginning in 2018.