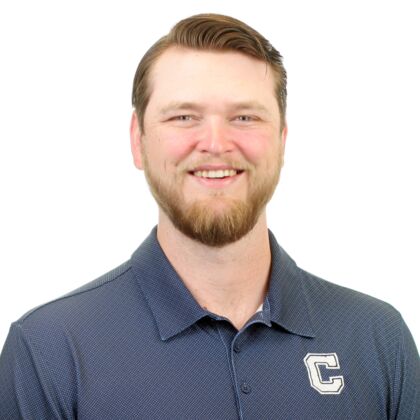 Hometown: Moscow, Tenn.
Alma Mater: Bethel University (Tenn.)
Dylan Owens was officially introduced as Concordia University Head Shooting Sports Coach in April 2022. He became the third head coach in the program's history. Said Owens, "As a former collegiate athlete in the shooting sports, having the opportunity to raise up more athletes in this sport and represent a fantastic university really excites me. I endeavor to help the shooting sports athletes achieve their personal goals while giving all glory to our amazing Creator and Savior."
Since graduating from NAIA member institution Bethel University (Tenn.) in 2019, Owens has immersed himself within the world of shooting sports. Owens has devoted his time to shotgun shooting clinics for athletes of a variety of ages, has coached multiple winning athletes at the state and national level and has traveled to events across the country while networking and bolstering his craft. Owens has worked closely with athletes through personal training sessions in three main disciplines: trap, skeet and sporting clays. At Holly Fork Shooting Complex in Tennessee, Owens served as the manager and club professional.
Owens' coaching career followed his distinguished career as a member of Bethel Shooting Sports. As a collegiate competitor, Owens rose to great heights in earning recognition as the 2019 ACUI Nationals Super Sporting Class A National Champion and the 2018 ACUI Nationals Class A International Skeet Champion. Post-graduation, Owens claimed the 2020 NSCA Class A FITASC National Championship. He was named Bethel's 2017-18 Club Male Athlete of the Year.
Professionally, Owens is certified as an SSSF Certified Coach Trainer, an NRA Level 1 Shotgun Instructor, a 4-H Level 1 Shotgun Coach and FITASC Certified Referee National Level. He has also previously worked for the Tennessee Wildlife Federation and duPont/Kreighoff Rifles and Shotguns.
Owens earned his Bachelor of Business Administration and Management from Bethel University.