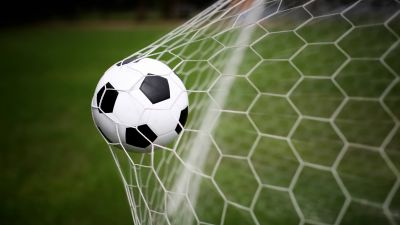 OLATHE, Kan. – Facing a possible 0-2 opening weekend, the Concordia University women's soccer team produced late heroics to force a draw while up against a team receiving votes in the NAIA national poll. A goal apiece by Esther Soenksen and Jeannelle Condame over the final 10 minutes of regulation highlighted a 2-2, double overtime tie at MidAmerica Nazarene University (Kan.) in Olathe, Kan., on Saturday evening.
Fourth-year head coach Greg Henson's squad is now 0-1-1 at the conclusion of its season-opening journey to the Kansas City area. The Bulldogs dropped a 2-0 decision at Avila University (Mo.) on Friday.
"We made some changes late in the game to try to provide us with a spark," Henson said. "It was a challenging situation for us. We talked about it yesterday. They were fresh. They hadn't played since Tuesday. We played a tough 90-minute game yesterday. We found ourselves in a battle against a tough team. Late in the game we tinkered a little bit and got a spark."
Concordia waited more than 170 minutes before finding the back of the net for the first time in 2016. The long-awaited score came in the 82nd minute when Soenksen headed in a ball played by freshman Morgan Raska. Suddenly the Bulldogs had life after being muzzled on the attack for more than 80 minutes.
Just 121 seconds later Condame scored directly off a corner kick to make it an even match, 2-2. From there Concordia saw out a double overtime draw, a positive result considering MidAmerica Nazarene's shot advantage of 20-9 on the day. The Pioneers (1-0-1) made it appear as though they may cruise to victory after a 66th-minute goal from Ilyssa Ruzan put the Bulldogs in a 2-0 hole.
Having played the previous day, Henson went deeper on his bench on Saturday in an effort to rally back. Raska saw her first minutes as a Bulldog and received commendation from Henson afterwards. A total of 16 Bulldogs appeared in the contest.
Concordia hopes to carry over momentum from its late surge against a quality opponent.
"After 200 minutes of soccer this weekend we've learned a lot about who we are," Henson said. "We reclaimed our identity as a hard-working, never-say-die kind of team. I think this is the first time this preseason we can say that we've identified our culture. We're heading in the right direction."
Chrissy Lind, who owns school goalkeeper records for shutouts in a season and in a career, made five saves. She was credited with one of those saves in the 103rd minute, preserving the tie. Pioneer goalkeeper Anesa Curic also saved a shot from Rachael Bolin in the closing seconds of the second overtime.
The Bulldogs will host their home opener on Wednesday when York College (0-0) visits Bulldog Stadium. Kickoff is slated for 5:30 p.m. Concordia has gone 22-8-1 at home under Henson, who remains one victory shy of equaling Bill Schranz (38 wins) for the most coaching wins in program history.