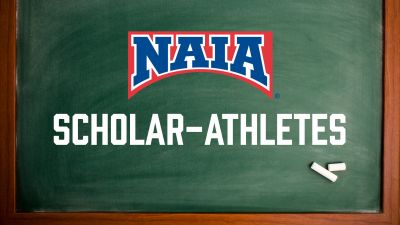 SEWARD, Neb. – The GPAC champion Concordia University women's basketball team placed six members on the 2016-17 list of Daktronics-NAIA Scholar-Athletes. The group includes four seniors who are two-time Scholar-Athletes: Carissa Gutz, Laurel Krohn, Shelby Quinn and Erin Vieslemeyer. Earning Scholar-Athlete recognition for the first time are juniors Dani Andersen and Sydney Feller.
In order to be nominated by an institution's head coach or sports information director, a student-athlete must maintain a minimum grade point average of 3.5 on a 4.0 scale and must have achieved a junior academic status. A total of 286 Division II women's basketball student-athletes across the nation were named 2016 Scholar-Athletes by the NAIA.
Concordia University ranks as the NAIA's all-time leader in number of Daktronics-NAIA Scholar-Athletes with 1,247 and counting (27 for the fall athletics season). The 2015-16 season produced a GPAC best 92 Bulldog scholar-athletes and a national best 20 NAIA Scholar-Teams. The 2014-15 season culminated with GPAC-leading totals of 94 Bulldog scholar-athletes and 17 NAIA Scholar-Teams. During the 2013-14 academic year, Concordia garnered 101 Scholar-Athlete honorees (most in the NAIA) and 17 NAIA Scholar-Teams (tied for fourth nationally).
2017 Women's Basketball Scholar-Athletes
Dani Andersen, Jr. | Lincoln, Neb. | Biology
Sydney Feller, Jr. | Papillion, Neb. | Pre-Medicine
Carissa Gutz, Sr. | Osmond, Neb. | Elementary Education
Laurel Krohn, Sr. | Osmond, Neb. | Accounting/Business Administration/Business Communication
Shelby Quinn, Sr. | Bellevue, Neb. | Elementary/Special Education
Erin Vieselmeyer, Sr. | Holyoke, Colo. | Biology; Pre-Physician