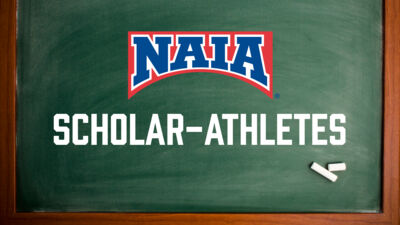 2022-23 NAIA Women's Basketball Scholar-Athletes
SEWARD, Neb. – A group of 11 Bulldogs from the Concordia University Women's Basketball program have been honored as 2022-23 Daktronics NAIA Scholar-Athletes, as announced on Thursday (March 9). The program increased its number of Scholar-Athletes from last year's 10. Six of the honorees are repeat award winners.
The 2022-23 list of women's basketball honorees features 873 total student-athletes. In order to be nominated by an institution's head coach or sports information director, a student-athlete must maintain a minimum grade point average of 3.5 on a 4.0 scale, must appear on the eligibility certificate for the sport and have attended one full year at said institution.
The full list of Scholar-Athletes from the women's basketball program can be found below. The repeat NAIA Scholar-Athlete award winners are Kendal Brigham, Brynna Bruxellas, Carolyn Esh, Elayne Poppe, Sadie Powell and Hanna Spearman. Brigham and Powell were also recognized as Academic All-District selections by College Sports Communicators.
Concordia University ranks as the NAIA's all-time leader in number of Daktronics-NAIA Scholar-Athletes with 2,121 entering the 2022-23 academic year. The school record for number of Scholar-Athletes in one academic year is 226 achieved in 2019-20. Concordia has been a regular national leader for both Scholar-Athletes and Scholar-Teams.
2022-23 Women's Basketball NAIA Scholar-Athletes
· Kendal Brigham (Wahoo, Neb.)
· Brynna Bruxellas (Falls City, Neb.)
· Carolyn Esh (Loveland, Colo.)
· Abby Heemstra (Rock Valley, Iowa)
· Maggi Hughes (Sabetha, Kan.)
· Hailey Kleinschmit (Norfolk, Neb.)
· Elayne Poppe (Lincoln, Neb.)
· Sadie Powell (Cedar Rapids, Iowa)
· Reece Snodgrass (West Point, Neb.)
· Hanna Spearman (Gretna, Neb.)
· Koryn Vangilder (Saint Peters, Mo.)