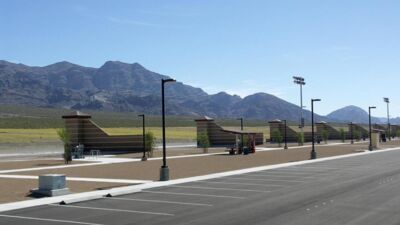 NCSSAA National Championships webpage
RESULTS: https://ncssaa.com/nationals
SEWARD, Neb. – A group of 22 Bulldogs will represent Concordia University Shooting Sports at the 2023 NCSSAA National Championships. The event will be staged at the Clark County Shooting Complex in Las Vegas, Nev., March 14-18. Registration and warmups began on Monday (March 13) leading up to the start of competition on Tuesday when American Skeet Doubles and Super Sporting will be contested. The full schedule can be viewed via the NCSSAA link above.
This will be the first national competition for the Bulldogs since Dylan Owens became head coach. He was hired to replace the late Scott Moniot. Previously, the program competed at national championship events put on by the ACUI in San Antonio, Texas. At the 2022 ACUI National Championships, Concordia placed fifth out of 17 teams in the Division 2 breakdown. In terms of high overall performances, 2022 conference champion Wyatt Hambly (565) paced Concordia on the men's side while Sarah Schwacher (540) led the way for the women.
The National Collegiate Shooting Sports Athletic Association was founded in 2022 as a subsidiary of FutureU Sports Corp and a sister company of the industry leading College Shooting Sports Recruiting. The organization possesses a total of more than 65 years of professional involvement in shooting sports and a commitment to creating, developing and growing a premier program for collegiate student athletes and shooting teams. NCSSAA is determined to become the leader in collegiate shooting sports, with an academic-first focus, a commitment to honesty and integrity and a dedication to the community it serves.
Owens' squad competed in seven events during the fall semester. Some highlights included second place team HOA finishes at the Fort Hays State Shoot and the Midland Warrior Open. The Bulldogs also placed fourth at their own invitational held in October. In the team's outing at the North Central Region Qualifier in November, the team's top individual shooters were Wyatt Hambly, Tanner Muff, Buchannan Tietjen, Sam Blevins and Breyer Meeks.
The NCSSAA will post results on its website. The organization also has social media accounts that can also be found via its website. Check back for a full recap at the conclusion of the National Championships.