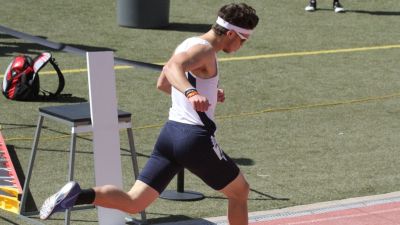 DES MOINES, Iowa – Six standout Bulldog athletes represented the highly-ranked Concordia University track and field program at the annual Drake Relays on Friday. Liz King and the men's 4x400 meter relay improved upon their season best marks to headline the efforts of Concordia performers at the prestigious event in Des Moines, Iowa.
King, the 2014 NAIA javelin national champion, crushed her season best by three-and-a-half feet on the way to a fifth-place finish at Drake. Her toss of 154' 1" outdistanced 15 competitors in a field made up largely of NCAA Division I athletes. King entered the weekend ranked third on the NAIA national leaderboard in the javelin. She also sits second in the hammer throw (183' 9").
The Concordia men's 4x4 clocked in with a season best of 3:17.40 while trekking around the blue oval. The Bulldog foursome included senior Jaap van Gaalen, freshman Nathan Matters, senior Trevor Bresson and junior CJ Muller. They finished 21st out of 27 relays in the college division of the event.
Concordia's additional competitor on Friday was junior Katricia Svoboda. She turned in a mark of 142' 4" in the discus, placing her 23rd at Drake.
Four Bulldog throwers are scheduled to compete on Saturday as the Drake Relays draw to a close. Concordia then gears up for next week's GPAC championships (May 6-7) at Hastings. The GPAC meet scheduled can be viewed HERE.
Saturday schedule at Drake
9 am – Kattie Cleveland/Liz King, hammer
12 p.m. – Zach Lurz/Josh Slechta, hammer