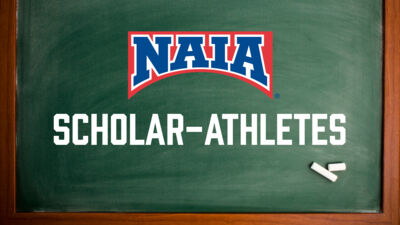 2022 NAIA Men's Soccer Scholar-Athletes
SEWARD, Neb. – A group of eight Bulldogs from the Concordia University Men's Soccer program have garnered 2022 Daktronics NAIA Scholar-Athlete recognition. Awards were announced on Monday (Nov. 28) by the NAIA. Head Coach Jason Weides' program has excelled both on and off the field. The '22 team won the GPAC tournament title and qualified for the national tournament.
The 2022 list of men's soccer honorees includes nearly 1,000 student-athletes. In order to be nominated by an institution's head coach or sports information director, a student-athlete must maintain a minimum grade point average of 3.5 on a 4.0 scale, must appear on the eligibility certificate for the sport and have attended one full year at said institution.
Bulldog NAIA Scholar-Athletes are listed below. Repeat award winners include Max Bisinger, Iker Casanova, Victor Meneses, Carlos Orquiz, João Pedro Veríssimo, Isiaha Shaddick and Federico Simonetti.
Concordia University ranks as the NAIA's all-time leader in number of Daktronics-NAIA Scholar-Athletes with 2,121 entering the 2022-23 academic year. The school record for number of Scholar-Athletes in one academic year is 226 achieved in 2019-20. Concordia has been a regular national leader for both Scholar-Athletes and Scholar-Teams.
2022 Men's Soccer NAIA Scholar-Athletes
· Josh Bergt (Fairmont, Minn.)
· Max Bisinger (Rosenfeld, Germany)
· Iker Casanova (Mexico City, Mexico)
· Victor Meneses (Petropolis, Brazil)
· Carlos Orquiz (Chihuahua, Mexico)
· João Pedro Veríssimo (Nova Mutum, Brazil)
· Isaiah Shaddick (Lincoln, Neb.)
· Federico Simonetti (Crema, Italy)