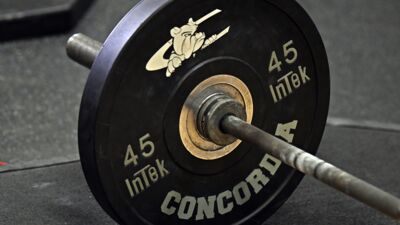 SEWARD, Neb. – The inaugural season of competitive weightlifting at Concordia will wrap up this Thursday and Friday (March 2-3) with the 2023 National University Championships, sponsored by USA Weightlifting. The national championship event will be held at the Greater Columbus Convention Center in Columbus, Ohio, where four qualifying Bulldogs will put themselves to the test. It will mark the first time the program has ever been represented on the collegiate national scene.
Head Coach Freddie Myles will travel Mary Berris, Evan Fukuhara, Kayleigh Maloney and Rylee Kara to Columbus. Says Myles, "Everyone's training has gone well and I'm looking forward to the team performing at its best at nationals."
Concordia National Competitors
· Mary Berris (49kg) | Windsor, Colo.
· Evan Fukuhara (73kg) | Sacramento, Calif.
· Rylee Kara (64kg) | Osseo, Minn.
· Kayleigh Maloney (59kg) | Nampa, Idaho
As Myles noted, Berris, Fukuhara and Maloney are rated in the top five on their respective start lists. As a team, Concordia Weightlifting has competed in three previous meets in 2022-23: the Kansas Open (Sept. 10), Midwest Regionals (Nov. 5) and Heartland Open (Jan. 21). Collegiate weightlifting tests each athlete in the disciplines of snatch and clean and jerk. In the most recent outing, the Heartland Open, Berris (49kg), Fukuhara (81kg) and Kara (64kg) each placed first in their respective weight classes.
More details on the 2023 National University Championships can be found via the USA Weightlifting website HERE.