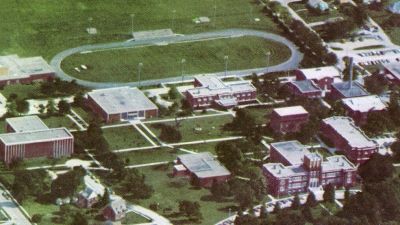 NOTE: The act of ranking the top moments in the history of a Concordia football program that dates back to 1925 is a subject exercise. The hope is that this list will spark debate while allowing fans of the Bulldogs to relive some of the most glorious moments in Concordia football history. For this list, only specific athletic accomplishments were considered. The list dives deep into the archives, going all the way back to the program's birth before fast forwarding nearly 100 years later. Many details provided below were extracted from the book, Cultivating Men of Faith and Character: The History of Concordia Nebraska Football, written by Director of Athletic Communications Jake Knabel. Feel free to email with questions or comments: jacob.knabel@cune.edu.
1. Arkie the touchdown king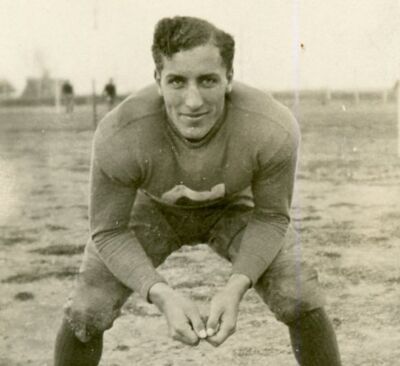 One of the greatest individual seasons in program history happened to occur in 1931 when the great Bernard "Arkie" Arkebauer totaled a still standing school record of 19 touchdowns. Arkebauer pulled off an extremely rare feat of leading the 1930 Concordia High School team to a perfect 6-0 record and then the Concordia Teachers College gridiron gang to a 7-0 mark in '31.
A Broadcaster magazine piece in 1930 described Arkie, also known as the "Haven Havoc," with the following account of the then high school senior. "There goes a man through the line. Too bad, two men are on him at the six-yard line. But there are the raised arms of the referee. The man scored. That was Arkebauer! Bernard Arkebauer, fullback, from Haven, Kansas, big, with black, kinky hair, is the boy who has been doing things like that all season. We can quite confidently say without delving into past records of Concordia gridiron heroes, that Arkebauer has set up a record that will be good for quite a number of seasons. He scored thirteen touchdowns and five extra points in six games. These touchdowns have been made in almost any method possible. Long runs, crashing plunges, snaring passes are all in his point-producing repertoire. Then on the defense he comes through with such tackles, and long, high punts. And he is not one of these stars who plays well one game then has an off day. He has played superior football in every game and finished with a flashing game at Bethany. True, he had a good, fighting line to help him, but when a lugger is tackled on the six-yard line and then goes over for a touchdown, that's not a line, that's Arkebauer!"
Arkie owns the top spot for excelling on both sides of the ball for one of two teams in school history to play at least seven games without suffering a loss. Arkie's compelling story survived in written accounts only, but his greatness was recognized by all who had the pleasure of watching him. In 1949, a group of 45 alums voted on an all-time Concordia football team. Arkebauer topped all vote getters.
2. Wurdeman stings Bees with 32-yard touchdown catch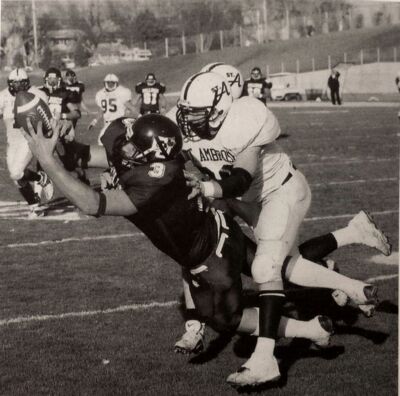 There were a series of memorable moments that occurred during the 2001 GPAC championship season. When the stakes were highest, head coach Courtney Meyer's squad counted heavily upon All-American tight end Ross Wurdeman. There may not be a single more significant play in program history than the one Wurdeman made early in the second quarter of Concordia's first round playoff home game with St. Ambrose (Iowa) on Nov. 17, 2001. In the signature play of his career, Wurdeman caught a 32-yard touchdown pass from quarterback Jarrod Pimentel on a third-and-16 scenario. The Columbus, Nebraska, native faked a pitch on a designed hook-and-ladder, then spun around and raced to the end zone, putting Concordia up 21-20. The Bulldogs went on to win, 31-26, while defending their home turf. Wurdeman caught nine passes for 138 yards and two touchdowns that day. Meyer's squad ended the season with a 10-2 record, setting a new program standard for wins in a single year. The 2001 team remains the only one in Concordia football history to win the GPAC (began in 2000) and to reach the NAIA playoffs.
Wurdeman (or "Ross the Hoss" as Meyer liked to say), named to the NAIA all-decade team of the 2000s, was the team's biggest offensive star after beginning his collegiate career as a defensive end. The two-time first team NAIA All-American caught 48 passes for 647 yards and seven touchdowns during the campaign that ended the program's 20-year conference title drought. He was known for catching anything thrown in his vicinity.
3. Shocking the Bobcats
Head coach Larry Oetting's 1981 team was for real – and it proved it early in the season when it played at fourth-ranked Peru State, which featured a once-in-a-generation running back in Al Holder. The Bobcats expected to run all over the underdog Bulldogs, but Scott Smith and a smothering defense had another thing coming. Smith enjoyed a monster game, recording 17 tackles and a sack while repeatedly frustrating Holder.
As assistant coach Dean Vieselmeyer recalled, "We were saying, 'How in the world are we going to beat these guys?'" In scouting the Bobcats, Courtney Meyer, then an assistant, and Vieselmeyer noted that they typically ran just one or two plays while trying to disguise them in multiple formations (the detail-oriented Vieselmeyer believed it to be a total of 132 formations). The staff then used its scout team to mimic Peru State all week long at practice. They coached their defense up to a point that Bulldog defenders were easily calling out plays just by diagnosing the alignment of the offense. The scouting paid off. Concordia defeated Peru State, 20-9, as part of a 9-1 record that season. Oetting led his team to a Nebraska Intercollegiate Athletic Conference title, ending what had been an 11-year conference championship drought for the program. The team's biggest star was nose guard Gary Pomerenke, the NIAC Defensive Player of the Year.
Not only was Larry Oetting an influential head coach at Concordia, he was one of four Oetting brothers to play at Concordia. The eldest brother Gene began the pipeline to Seward. The brothers grew up in Emma, Missouri, a town of roughly 200 people. Bob Oetting even had a brief stint with the Los Angeles Rams. The Oetting brothers, including the youngest, Dennis, helped the program win conference titles in 1951, 1952, 1960 and 1962.
4. Nation's longest win streak dies in Seward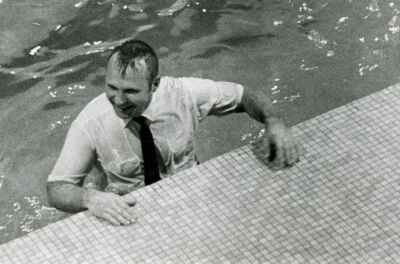 In his first game as head coach at Concordia, John "Sid" Seevers was faced with the daunting task of going up against a Doane College team that entered the 1970 season with an active 38-game unbeaten streak, the longest at the time of any college football program, at any level, in the nation. Weeks prior to the game, Seevers told Doane assistant coach Ray Best, "If you don't play good football, you're going to get beat bad, and if we play really good football, this game is not going to be close." Seevers knew something a lot of people would soon realize: the 1970 team was good, really good. A massive crowd of 6,800 people (according to a newspaper story) flocked to Bulldog Stadium for the season opener. Perhaps overconfident, Doane got flattened with a humbling 35-0 defeat. Concordia blew the game open with 20 fourth-quarter points to shock head coach Al Papik and the Tigers. In a story written a year later by the Lincoln Evening Journal, Best commented, "We were stunned. We were real disappointed in ourselves that the score was so lopsided. There was a great deal of pressure and it just caught up with us and exploded all at once."
The 1970 squad completed the season at 8-1 overall, allowing it to claim the Nebraska Intercollegiate Conference championship in the first year of the league's existence. One of the more dominant teams in school history, the 1970 group outscored its opponents by a combined total of 286-96. Only one of its eight victories came by less than an 18-point margin.
5. Hellwege brings football to CTC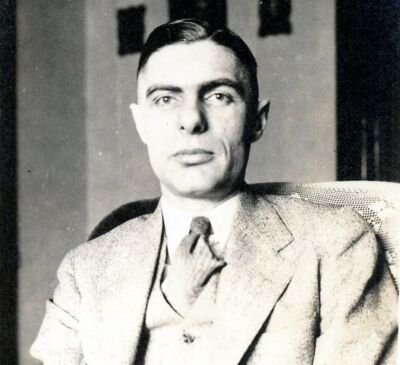 None of the aforementioned moments would have been possible if not for a trailblazer like Walter Hellwege, who immediately became a member of the Concordia Teachers College faculty upon his graduation in 1919. Hellwege stands to this day as arguably the most influential figure in the history of Concordia athletics. He coached the football team officially for 16 years. CTC first began competing with other colleges in 1925. Hellwege, who also became Director of Athletics, held the role of head coach until 1940. Consider the following passage for a clearer view of Hellwege's impact.
"(In 1919) the students asked Professor Hellwege to take over the duties of coaching teams. Since he had never participated in football, baseball or basketball as a student, the request was unexpected and he hesitated. But at the insistence of the students, he consented to try. He enrolled for a nine-hour course in the fundamentals of various sports, with the coaching staff of the University of Nebraska. Armed with this experience, he began to coach teams in basketball and football and helped to organize a junior college conference with three other Lutheran colleges in Nebraska: Dana, Luther and Hebron. Since there were only four teams in the conference, each team faced each of the others twice each season. With this beginning of intercollegiate competition, Hellwege immersed himself in earnest in the study of offense, defense and every type of strategy that might contribute to the building of successful teams."
Honorable mention: The Bulldog Meyer leads unprecedented run
Like Hellwege, Herb "The Bulldog" Meyer wore many hats during his time at Concordia, which included a playing career that overlapped with Arkie. The final six seasons of the Meyer era (1941-54) saw the Bulldogs go a combined 41-8-3 with three conference titles. The CTC icon first arrived in Seward in a professional capacity in 1938 when he became head coach of the Concordia High School basketball team. Meyer's full scope of service may be unparalleled in Concordia's history. Not only did he take over as football coach in 1941, he filled Hellwege's vacancy as athletic director and coaching positions for every college team for an undermanned athletic department. Furthermore, Meyer served as college dean of men and taught a full course load. He also steered the football program through World War II and led the 1944 squad to an 8-0 mark.