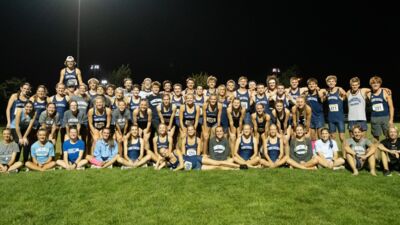 SEWARD, Neb. – Meet No. 2 of the 2023 Concordia University Cross Country is fast approaching. The Bulldogs will be headed to nearby Lincoln for the Greeno/Dirksen Invitational co-hosted by the University of Nebraska-Lincoln and Nebraska Wesleyan University. The meet is slated to get underway at 10 a.m. CT on Saturday from Mahoney Golf Course. Additional details can be found below.
Greeno/Dirksen Invitational – Saturday, Sept. 16
Mahoney GC | Lincoln, Neb.
-10 a.m.
-Live Results
-Course Map | Parking Map
Head Coach Matt Beisel's squads opened the '23 campaign on Sept. 1 at the Augustana Twilight hosted by Augustana University. Overall, the Bulldog women's team placed ninth out of 29 squads while the men's team placed 12th out of 32 squads. The Concordia women beat out all other GPAC/NAIA competition while the men fell behind only Doane among GPAC/NAIA opposition. The individual leaders for Concordia were Kylahn Freiberg (18:30.28 5k) and Charlie Hayden (21:02.26 four-mile). The four-time track All-American Freiberg was then named the GPAC Runner of the Week.
This will mark the second consecutive season that the Bulldogs have competed at the Greeno/Dirksen Invite. At last year's event, Concordia placed third out of 19 on the women's side and sixth out of 21 on the men's side. The individual leaders were Freiberg (19:05.2 5k) and Camden Sesna (25:22.3 8k). The large field of runners numbered 323 on the men's side and 311 on the women's side. The 2022 Greeno/Dirksen team champions were the Colby Community College men and the Northwest Missouri State University women.
Another large-scale meet is coming up on Friday, Sept. 22 when the Bulldogs will be in St. Paul, Minn., for the Griak Invite hosted by the University of Minnesota. The race is slated to get underway at 12 p.m. CT.