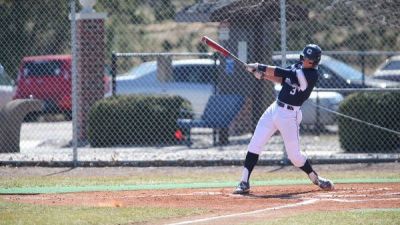 Harris headlines Concordia baseball all-conference honorees
Concordia freshman Tyler Harris earned second team all-GPAC and five Bulldogs received honorable mention all-conference recognition, as announced by the GPAC on Wednesday. Senior Ray Finley and sophomore Andrew Yerrell, 2013 honorable mentions selections, are repeat choices having been named to the GPAC second team last season. In addition, senior Kyle Ivanoff received honorable mention for the second-straight year.
Harris led the Bulldogs with a .307 batting average in 33 games while splitting time as a third baseman and designated hitter. He also drove in nine runs and scored 14. In conference games only, the Valrico, Fla., native hit .321.
Joining Finley, Ivanoff and Yerrell with honorable mention honors were juniors Camaren Gause and Luke Parish-Ward and seniors Ivanoff and Nick Thill. Gause served as perhaps the team's most consistent regular as he hit .288 while starting all 39 games in center field. Thill led the Bulldogs with 20 appearances out of the bullpen. The Littleton, Colo., native posted a 3.58 ERA in 27.2 innings of work.
Yerrell hit .273 with 11 RBIs in 39 starts. Finley, who started 32 games mainly at catcher, batted .240 with three home runs and a team-high tying 21 RBIs. Parish-Ward established himself as perhaps the Bulldogs' most reliable starting pitcher, going 4-4 with a 3.91 ERA and a team high 38 strikeouts in 53 innings.
Ivanoff, who hails from Tucson, Ariz., started all 39 games at shortstop after starting all 53 games at the same spot in 2012. This season Ivanoff hit .286 with a home run and 10 RBIs and swiped a team high 14 bases in 15 attempts.