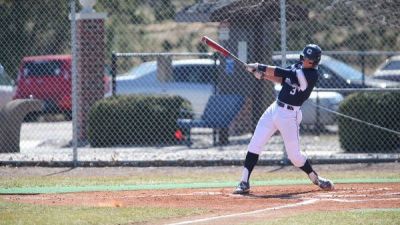 Concordia baseball nets four OWH honorable mention selections
SEWARD, Neb. – A quartet of Bulldog baseball players were named NAIA All-Nebraska by the Omaha World-Herald on Tuesday. Taylor Dudley, Camaren Gause, Daniel Wilkerson and Andrew Yerrell all collected honorable mention accolades.
Both Gause and Yerrell also reeled in second team all-conference honors for the 2014 campaign. Yerrell enjoyed a tremendous junior season, leading the Bulldogs with a .363 batting average while playing in all 46 games. He also put up a .470 on-base percentage, .521 slugging percentage and drove in 34 runs. Gause topped the club with six home runs. He batted .281 with 28 RBIs in 40 games as a center fielder.
Fellow outfielders Wilkerson and Dudley regularly made up the fourth and sixth spots, respectively, in the lineup. Dudley had a breakout season, batting .344 with 26 RBIs in 42 games. Wilkerson hit .284 with five home runs and a team leading 41 RBIs in 46 games.
All-Nebraska NAIA team
C Jordyn Van Atta, Midland, .415
1B Charlie Krueger, Bellevue, .341
2B Jake Loftus, Midland, .304
3B Nate Mullins, Bellevue, .315
3B Ethan Schroeder, Doane, .400
SS Randy Santiesteban, Peru State, .363
UT Galli Cribbs, Bellevue, .344
DH Liam Bedford, Doane, .337
OF Zach Kinsella, Midland, .316
OF Trent Neill, Hastings, .347
OF Matt Owen, York, .309
SP Kyle Kinman, Bellevue, 8-4
SP Ricky Holm, Bellevue, 10-2
SP Elliott Engle, Doane, 9-2
SP Brandon Stennis, Doane, 8-2
RP Cody Pollack, Midland
Honorary captain: Kinman
Honorary mention: Aaron Brasher, Brennan Henry, Steve Sarcone, Bellevue; Taylor Dudley, Camaren Gause, Daniel Wilkerson, Andrew Yerrell, Concordia; Kevin Clausen, Dylan Matthews, Nathan Roth, Nick Studer, Doane; Carl Brice, Andres Enriquez, Agustin Lopez, Victor Serna, Grace; Christian Schneider, Hastings; Dillon Cotner, Jon Needels, Vinnie Orsi, Dylan Steyer, Midland; Sam Busboom, James McKain, Colby McPike, Pete Sitorius, Nebraska Wesleyan; Tommy Barnes, Mike Melendez, Miguel Navarro, Peru State; Sean Goodall, Tyler Helms, Tyler Molder, York.