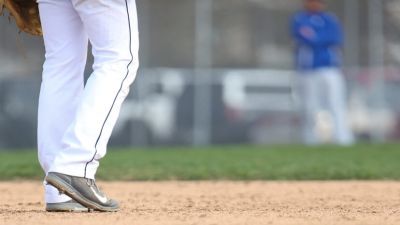 TUCSON, Ariz. – A 10-road trip in Tucson, Ariz., continued on Sunday with a pair of defeats at the hands of red-hot University of Jamestown (N.D.). The Jimmies, currently receiving votes in the national rankings, won by scores of 9-1 and 8-1 to remain unbeaten at 15-0.
Second-year head coach Ryan Dupic's squad slipped to 6-10 overall and 1-3 on the Arizona trip. Concordia struggled to gain traction against a squad that had allowed only 38 runs entering Sunday's action.
"They're just very fundamentally sound," Dupic said of Jamestown. "They make all the plays defensive and their pitchers throw multiple pitches for strikes. They execute a lot of small ball. They hit and run a little bit. They just execute exceptionally well."
There was little offense to speak of for the Bulldogs. Outfielder Taylor Dudley collected two hits in game 1. The only tally for Concordia in the opener came on Christian Montero's bases-loaded walk. Then in game 2, Alex Cargin doubled and later scored on a sacrifice fly delivered by Josh Mondt. Taylor Bigandt did not start the second game after injuring his hand in the opener.
Dupic trotted out starting pitchers Cole Jackson and Taylor Bickel on Sunday. Jackson went five innings and allowed only two earned runs. Bickel was lifted early in game 2 for right-handed reliever Tanner Wauhob.
Concordia hopes to regroup before playing tomorrow night's game inside Kino Veterans Memorial Stadium in Tucson. Lefty Josh Prater, who owns an active consecutive scoreless innings streak of 23.2, will take the mound.
"We get to play in the stadium tomorrow which should be fun," Dupic said. "Hopefully we can respond. We're trying to have a smarter approach to the game. That's what we're working on most right now."
The Bulldogs will play a single nine-inning game on Monday as the Tucson Invitational continues. Monday's contest versus Missouri Valley College (8-6) will get started at 6:30 p.m. MT / 7:30 p.m. CT. The Vikings are a member of the Heart of America Athletic Conference.