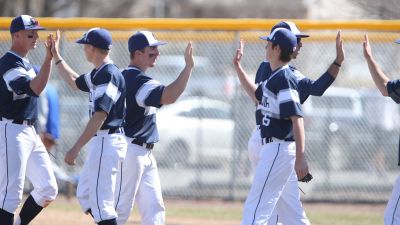 SEWARD, Neb. – The Concordia University baseball program has invited "anyone and everyone" to muscle up to the plate. On Friday (Sept. 25) the Bulldogs will host a home run derby slated for 5 p.m. at Plum Creek Park in Seward. The cost is $10 for 10 swings. One point will be awarded for hitting the ball over the "first fence." Two points will be earned for every ball hit over the "regulation fence." The winner will receive a trophy.
To sign up, simply show up with $10 on Friday or in advance by contacting head baseball coach Ryan Dupic at ryan.dupic@cune.edu or 319-400-0264. The event serves as a fundraiser for the baseball program. Select members of the team will participate on Friday.
Dupic is in his second season as head coach of the Bulldogs. Last season he led Concordia to program records for wins (26), runs scored (289) and pitching strikeouts (270). The 2016 Bulldogs will return first team all-conference centerfielder Alex Alstott, who broke the school single-season record for triples in a season with an NAIA-leading total of 13.