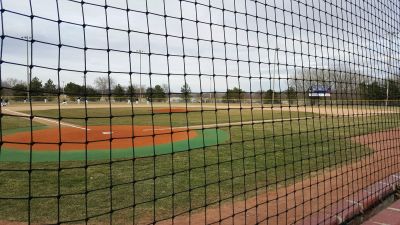 SEWARD, Neb. – The third season of Ryan Dupic's tenure as Concordia head baseball coach is slated to begin Feb. 25 with a doubleheader at Bethany College. As announced by the program on Thursday, the 2017 Bulldogs are scheduled to play 50 regular-season games, including 17 at Plum Creek Park in Seward.
A trip to Arizona for the Tucson Invitational is again a highlight of this year's schedule. Not all details have been released for the Tucson Invitational, but Concordia is set to play a total of 10 games in The Grand Canyon State. The Bulldogs have gone a combined 15-4 in Tucson over the past two seasons.
Dupic's squad will test itself against a pair of teams that ended 2016 with national rankings: No. 14 York College and No. 18 University of Jamestown (N.D.). Concordia will also play defending GPAC champion Midland a total of four times with a doubleheader apiece in Fremont and in Seward.
The Bulldogs will play fewer nonconference games this coming spring as the GPAC schedule expands from 20 to 28 games. The beefed up conference slate features home and away doubleheaders with not only Midland, but also Briar Cliff, Dakota Wesleyan, Doane and Hastings. The GPAC season opens up for Concordia on March 24 when Northwestern is scheduled to visit Plum Creek Park.
Under Dupic, the program has risen to new heights by breaking the school single-season record for wins in back-to-back campaigns. Concordia has gone a combined 54-45 over the last two seasons. This past May the Bulldogs came within one victory of reaching the GPAC tournament championship game. The 2016 Bulldogs also set new single-season program standards for runs scored, home runs, hits, pitcher strikeouts and highest GPAC regular-season finish (fourth).