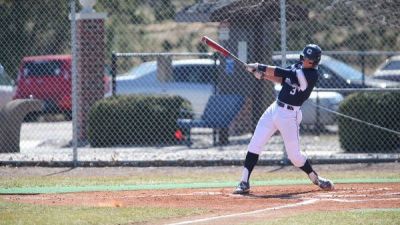 2014 Concordia baseball season preview
At a glance
2013 Record: 13-26 overall; 6-14 GPAC (10th)
Head Coach: Jeremy Geidel (17th year)
Key Returners: IF Alex Cargin, RHP Tim Fosmo, OF Camaren Gause, C Sean McCartney, RHP Jordan Stirtz, OF Daniel Wilkerson, IF Andrew Yerrell
Key Losses: RHP Joe Brandenburg, C Ray Finley, OF Zach Gulley, IF Tyler Harris, RHP Jeremiah Luber, SS Kyle Ivanoff, RHP Nick Thill
Key Newcomers: C Ryan Fesmire, RHP Will Holbrook, LHP/1B Jaydee Jurgensen, C Tyler Nelson, LHP Josh Prater, RHP Shafer Thompson, LHP Brady Yost
2013 GPAC All-Conference: Tyler Harris (second team), Ray Finley (honorable mention), Camaren Gause (honorable mention), Kyle Ivanoff (honorable mention), Luke Parish-Ward (honorable mention), Nick Thill (honorable mention)
Outlook:
The dawning of a new season brings an air of renewed optimism and hope after a frustrating 2013 campaign for Concordia University baseball. Head coach Jeremy Geidel enters his 17th season, one he believes will more closely resemble 2012 when the Bulldogs piled up a school record 25 wins.
With senior center fielder Camaren Gause anchoring the lineup and former University of Kansas product Jaydee Jurgensen at the top of the pitching rotation, Geidel and company believe they have the nucleus in place for a rebound season.
"There's no question we had some growing pains last year," Geidel said. "Coming out of last year's season, the younger players, especially the sophomore class and even the juniors, were determined in the offseason to come back and have a better season.
"It's very exciting to see the team turn last year's negative results on the field into a positive this year."
Gause, who transferred from Eastern Arizona Community College prior to last season, is a potential star with a year as a Bulldog under his belt. The Tucson native carried a .375 batting average into April before slumping late in the season. He still managed to earn a GPAC player of the week award and lead the team with a .372 on-base percentage.
The team's outfield anchor can't wait to get back on the field and help demonstrate that 2013 was more aberration than a sign of things to come.
"The past is the past," Gause said. "You can't read into that but we can build off what we learned and the mistakes we made. This offseason has really been important for us. Going into this season we have good attitudes and confidence levels. We're just hungry. We're hungry for the season to start."
With Gause and junior right fielder Daniel Wilkerson (.284, 2 HR, 21 RBIs) back in 2014, the Bulldogs have an experienced outfield that provides stability for a lineup that lacked punch a season ago. However, the development of Gause and Wilkerson brings hope for a more potent heart of the order.
"Transferring in from Arizona to Nebraska was an adjustment for Cam," Geidel said. "He's coming back knowing what to expect. He's just a good athlete that can get it done. Now he's got the awareness of how to play in the north.
"I project him to do better than he did last year even though he did have a solid year, because he's more comfortable."
According to Gause, the most pleasant surprises may come on the mound for Concordia. Jurgensen, a 6-foot-4 junior from Lincoln, is generating buzz after transferring to Concordia via Scottsdale Community College. The rotation additions of Jurgensen, right-hander Jordan Stirtz (returning after shoulder surgery) and right-hander Will Holbrook (transfer from Pima Community College) will fill the voids left by the graduation of Jeremiah Luber and Joe Brandenburg.
"Jaydee is going to be a very competitive No. 1 for us out there on the mound," Geidel said. "He'll give us a good chance going out there against other team's No. 1s. He's very consistent. He's one of those guys that are very mature. To have a guy with his talent and his maturity combined, we're very fortunate to have him. We haven't had someone in our program like that since I've been here with that kind of combination."
The bullpen offers a nice mix with right-handed closer Heath Benker leading the way. Benker, who redshirted last season, posted a 2.47 ERA in 22.2 innings of work in 2012. He will be set up by the likes of righties Tim Fosmo and A.J. Peterson as well as lefty Matt Chambers.
"Our pitching lineup is just crazy," Gause said. "The new guys that came in and even the guys that are here – they've improved a lot. Heath Benker has improved tremendously. It's really exciting to have him back."
Elsewhere, a key storyline involves the shifting that will take place in the middle infield. Sophomore Alex Cargin, who made 24 starts at second base last season, will slide over to shortstop to take over for departed mainstay Kyle Ivanoff. Cargin's biggest strength is his glove. Geidel sees "AC" as a gifted defensive shortstop with the potential to develop into a dependable bat as well.
Cargin's transition means second base opens up for Seward native Mark Wilcox, who has worked his way up after mostly playing JV the past two seasons. Wilcox got a taste of varsity action in 2013 and is expected to provide some pop from the middle infield.
While first base is still up for grabs between several options, there is no doubt about third base where Andrew Yerrell holds down the hot corner. Yerrell started all 39 games last season and has been a steady performer throughout his career.
That leaves left field and catcher where Eric Ellison and Sean McCartney appear poised to grab starting roles. Ellison appeared in 20 games last season as an outfielder while McCartney started 14 games behind the dish. Both will be counted on to make leaps forward in 2014.
Improvement is the name of the game for a program that will enter the season with low expectations from outside its own dugout. The Bulldogs landed 10th in the preseason coaches' poll after missing the GPAC tournament a year ago.
While games are won on the field, the attitude is in place for a reversal of fortunes.
"We have to act like winners," Gause said. "We've got to be mentally strong. It's baseball – you have to have that. You have to have confidence in yourself and know that you can get the job done and know that if you don't get the job done, your teammate behind you can get the job done. Don't be afraid to fail. Success is all about failure. You have to get yourself back up."
Gause's remarks bare plenty of resemblance to those of Geidel. The Bulldog skipper has seen plenty of reason for optimism this offseason.
"The maturity level overall for the whole program has enhanced," Geidel said. "That has helped our practices. I believe that's going to transition over to games. They're going to be able to handle things. They're not going to ride the ebbs and flows of the games. All the sudden something bad happens, they're not going to dwell on that. This team has a maturity level that they can persevere."
The first pitch of the 2014 Concordia baseball season is set for 1 p.m. on Sunday, Feb. 16 when the Bulldogs take on Bethany College (Kan.) in a road doubleheader. Concordia is scheduled to make its first home appearance on March 22 when it hosts a twin bill with Dakota State University (S.D.).