Career Outcomes
What is God's calling for you? What are you passionate about? How will you carry your passions into the future, to your career and life after graduation?
At Concordia, we work with you to help you develop your God-given talents and interests so that you're prepared for your career, faith-life and relationships after college.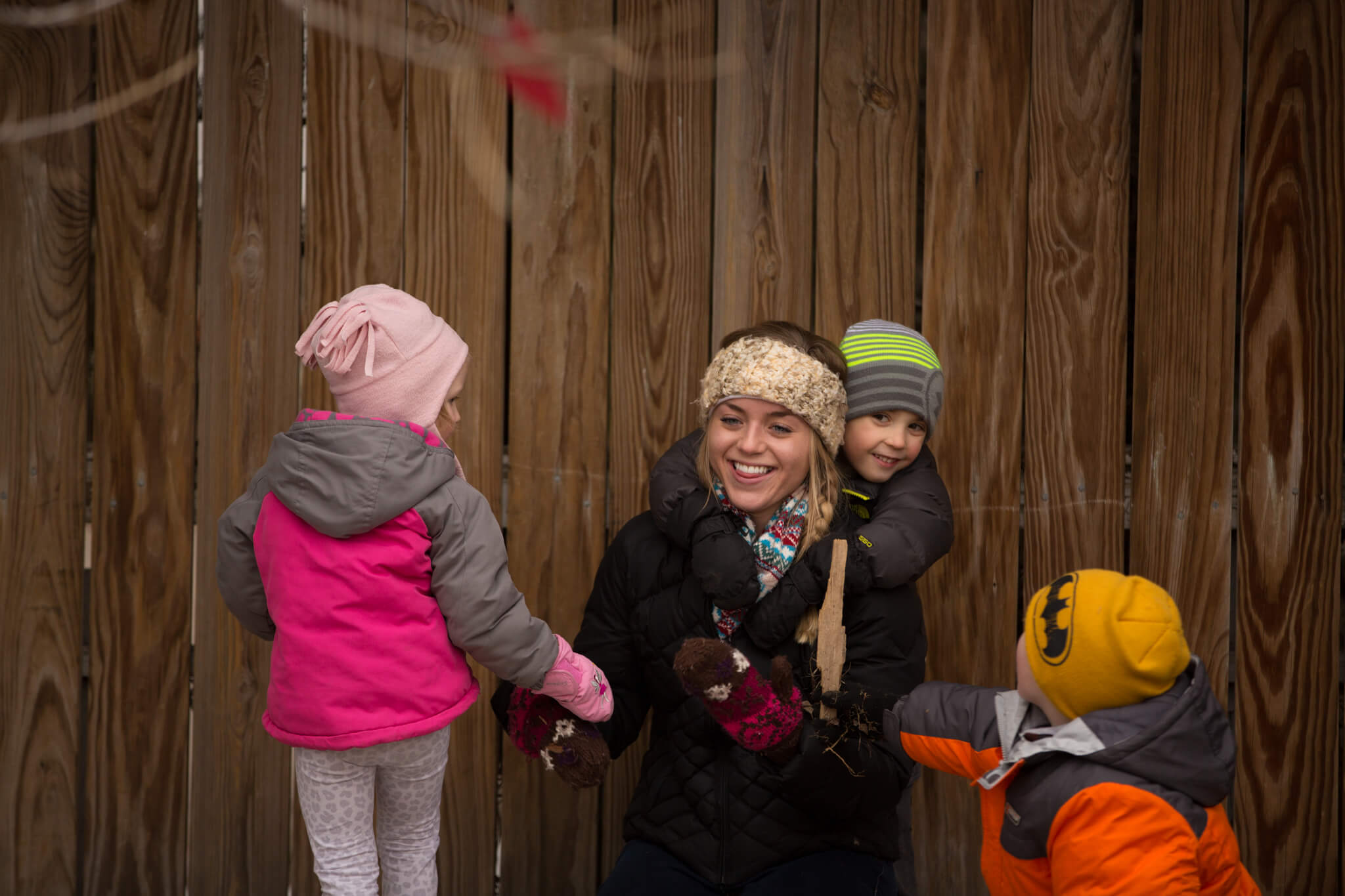 98%
recent graduates attended graduate school or were employed within six months of graduation
100%
geographically mobile church workers obtained positions in three months
28%
Of current LCMS church workers graduated from Concordia Nebraska
Students who graduate from Concordia University, Nebraska have a distinct advantage when pursuing their career choices. By grounding our curriculum in the Lutheran tradition, Concordia can offer you an education grounded in rigorous academic excellence, but also rich in faith and life experiences, making our graduates uniquely suited to pursue a higher purpose in all their vocations in life, including their career.

As a graduate of Concordia, you will gain the skills to think critically, write with conviction, ask questions, recognize problems and work with your peers to develop solutions, all while serving others to make the world a better place.
Vocation
In the Lutheran Christian tradition, "vocation" means more than just your profession, though that's one aspect of how we are called. We all have many vocations that we will fulfill in our lifetime, perhaps as a mother or father, a Christian, or as a citizen of a certain nation.
We don't choose our vocations; God chooses them for us and us for them. He uses the abilities and passions that He has given us to spark a fire in our hearts. Concordia can help you discover those passions and explore how to turn your passions into a life that you love.
Career
Whether you are planning to go to graduate school or straight into the workforce, Concordia can help you pursue the career you care about. With our excellent academic programs, internship opportunities and high graduation and placement rates, you'll get the support you need to make sure you're ready to be part of the workforce in whatever career you're called to.
Leadership and Service
At Concordia, we'll help you develop the skills you need to be a leader, not only in your career, but in your church and community. With service learning and mission trip opportunities, you can serve and inspire others around the world. Your voice matters, and we'll make sure you know how to empower others by leading with conviction.
Employment
Concordia's reputation as a provider of dedicated, service-oriented, knowledgeable graduates as well as our strong alumni network means you will have a multitude of resources to help you once you begin your career search.
XX% of recent graduates participated in at least one internship during their undergraduate experience
Full-Time Employment by Industry
XX% Education
XX% Accounting
XX% Finance/Banking
X% Medical
X% Art
X% Law

Average Annual Salaries
$XX,XXX average salary
$XX,XXX median salary
$XX,XXX salary range
Average Annual Salary by Industry
Top Employers
Top Job Titles
Graduate School
Many of Concordia's students pursue an advanced degree as an opportunity to further their skills, expand their interests in a particular field or explore their passions in a more focused environment. Concordia graduates are well-prepared for post-graduate study.
Top Graduate School Destinations
University of Nebraska, Lincoln
Concordia University, Nebraska
Harvard University
Graduate School Fields of Study
XX% Education
XX% Business
XX% Health Professions
XX% Law
XX% Social Science
XX% Humanities
XX% Other
Mission and Volunteer Service
Concordia's mission is grounded in equipping men and women for lives of learning, service, and leadership in the church and world, and, to that end, the university strives to encourage the growth of not only the intellectual mind of our students but also their spiritual and individual growth as well.
We are blessed by those graduates who choose to serve their communities and the world through volunteer and mission service.
Service Organizations That Employ Concordia Graduates