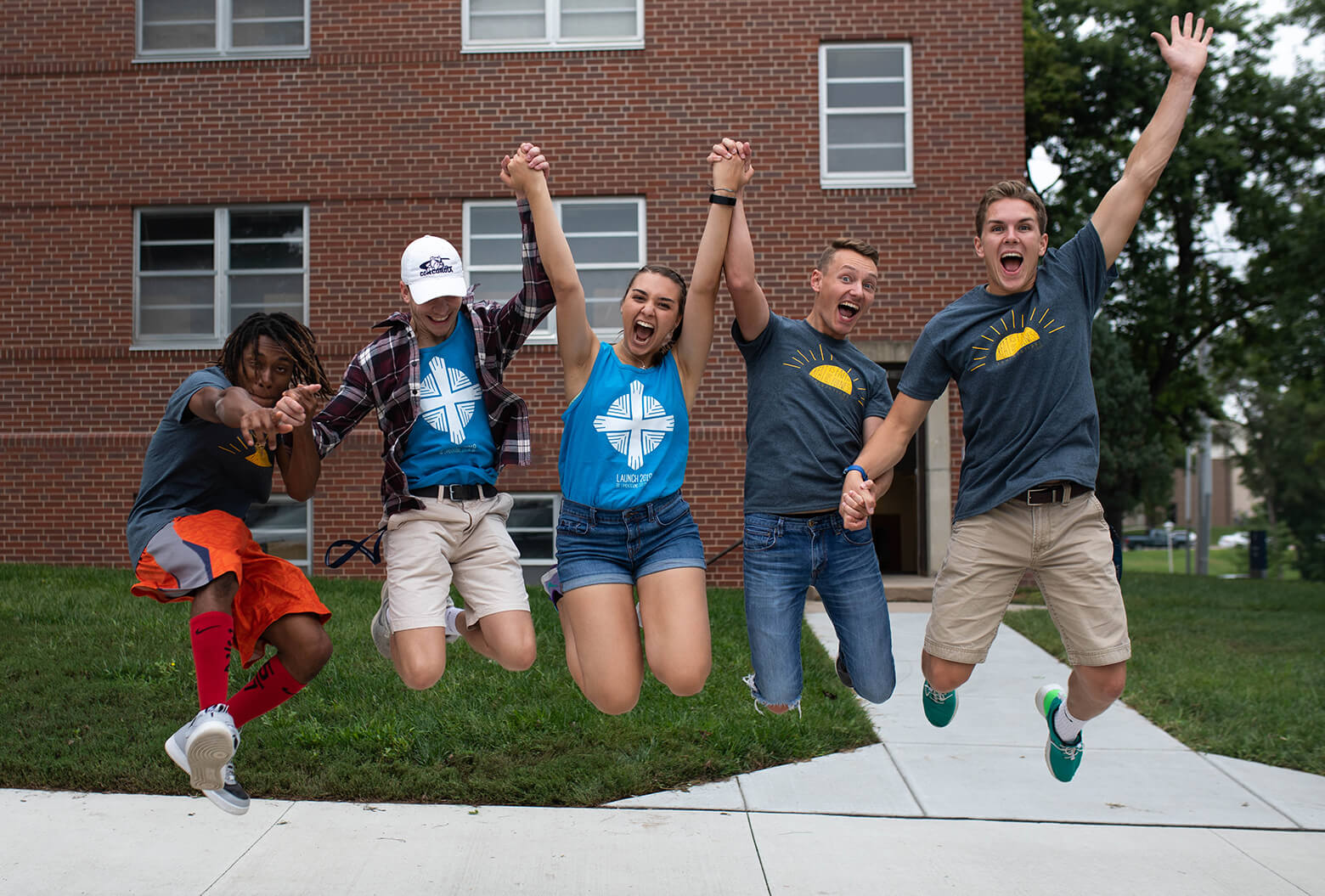 Welcome Back!
Returning Students Move in Saturday, August 24, 2019
Please review the information provided below as you get ready for your return Concordia. If you have any questions or concerns about this coming year, please feel free to contact the office of student services.
Arrival Dates for the Fall Semester
Football, volleyball, and soccer athletes may move into their residence halls on Thursday, Aug. 8.
New students may move into their residence halls on Friday, August 23.
Returning students may move into their residence halls Saturday, August 24.
Exceptions to the above dates need PRIOR approval by the Student Life Office (402-643-7411) and are subject to a charge of $50/day.
If you are in the residence halls before the dates listed above without prior approval you will be charged $50 per day and subject to other sanctions.
Athletes Only
Contact your coach if you have questions about arrival arrangements and the camp schedule. The dates when the halls open and close for each semester, as well as vacation periods, are published in the student handbook.
Athletic Medical Forms
Opening Service
Opening service for the fall semester is Sunday, Aug. 25, at 7 p.m. and classes begin on Monday, Aug. 26.
Policy For Living Off Campus
Living off campus is something that should be considered well in advance of the fall semester. Resident requirements for students living off campus:
Students who are twenty-one years old by Oct.15 and have lived on campus for three years are permitted to live off campus.
All freshmen, sophomores and juniors unless married, living with parents (or older sibling meeting requirement of No. 1), single and supporting a child, or (have met the requirement of No. 1, above) are required to live on campus.
Students who receive athletic scholarships who live off campus are required to use Concordia food service during participation in their sport unless the student is married, living with an adult family member, or single and supporting a child. They are required, as a minimum, to purchase a 12 meal-a-week food plan. Participation means the weeks of training, practicing, and competing during the official season.
Students who live off campus need to provide the Student Life Office with an updated address by the Friday of the first week of classes and update that address should they move.
A violation of the Student Conduct Code or the On-Campus Residence Requirement policy can result in this exception and privilege being revoked and would require the student in violation to move on campus. (This means being charged for campus housing for that entire semester and possibly paying the remainder of the lease for the apartment.) Falsifying information, choosing to reside off-campus without permission, and/or non-compliance with the guidelines allowing the exception to live off-campus may also result in disciplinary consequences to the student.
Call the Student Life Office at 402-643-7411 for information related to the policy.
Your I.D. Card
All returning students need to stop by at SLO to pick up and sign for their new I.D. card. You will need to turn in your old I.D. card at that time. If you no longer have your old I.D. card, you will need to show a picture I.D. when picking up the new card. If you did not come in for a picture before you left last May, your new I.D. was printed with an older picture on file. If you want to update the picture now, the cost is $10.
Residence Hall
Please note the following important information regarding the residence halls re-opening for returning students:
The residence halls will reopen for returning students on Saturday, Aug. 24.
Keys/ID cards will be available on Saturday from 8am-5pm, and on Sunday from 10 a.m.- 4 p.m. in the Student Life Office.
Meals can be purchased in the dining hall for breakfast, lunch, and dinner.
No meal plans/dining dollars can be used on Saturday, Aug. 24; your meal plan begins on Sunday morning, August 25th.
The first floor meeting for each resident hall will be on Sunday, Aug. 25 at 9:45 p.m.