Student Update: July 30 email update regarding face coverings
Published by Concordia University, Nebraska 5 months ago on Thu, Jul 30, 2020 3:09 PM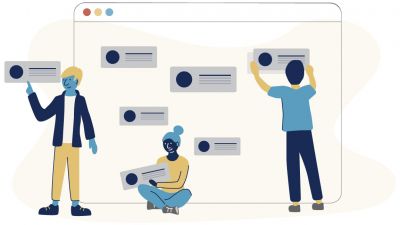 It will be such a joy to have you on the campus of Concordia University, Nebraska very soon! I echo the words God gave to Paul in the Bible, "For God is my witness, how I yearn for you all with the affection of Christ Jesus" (Philippians 1:8). Your Concordia faculty and staff in all departments are also excited for us to come together in our Christ-centered community.
As you have come to expect in these COVID-19 pandemic days, our life together at Concordia will be impacted by designated entrances and exits for buildings, altered classroom and chapel configurations, extra cleaning and face coverings.
Earlier in the month, I shared with you that face coverings would be required in all situations where physical distancing cannot be maintained. We are adjusting this starting Aug. 3, the week of your arrival to campus: face coverings will now be required indoors with only a few exceptions. We will re-evaluate the face covering requirement on Aug. 21 and provide a notification on any changes to this policy. Since our campus community consists of local people as well as those from throughout the country and around the world, we are adding this extra precaution to maximize the safety of our entire caring community.
Exceptions to this apply while you are in your residence hall room or seated at a table in the cafeteria. In some instances, students engaged in athletic practices and competitions will follow modified safety measures as dictated by the NAIA and GPAC. In outside spaces, face coverings are required to be worn by every individual on campus when six feet of separation is not possible, such as walking to and from class. We will provide you with two face masks, or you may bring your own.
Further details about the face covering requirement, as well as details related to our fall semester safety plans are available at cune.edu/concordiacares.
Earlier in July, I mentioned that self-screening was part of the daily routines. For this semester we will be utilizing a mobile app, #CampusClear, to make this simple and efficient for you to do your daily self-screen. In addition, your self-screen will be automatically shared directly with the Student Health Center. No personal information is collected or stored. More information is available on cune.edu/concordiacares.
I know following these safety measures will be inconvenient and perhaps frustrating at times, but I believe we—faculty, staff, students and visitors—will all rise to meet these new expectations that have been developed based on guidance from our state and local health officials. Let us do what Christians have done down through the years in challenging times—care for one another. Once again, I echo words God gave to Paul in the Bible,
… in humility count others more significant than yourselves. Let each of you look not only to his own interests, but also to the interests of others. Have this mind among yourselves, which is yours in Christ Jesus, who, though he was in the form of God, did not count equality with God a thing to be grasped, but emptied himself to take on the form of a servant (Philippians 2:3b-7).
I look forward to the ways that you will join in with the entire Concordia community in showing care for another. While the disruptions of this pandemic can be irritating, what a special moment in time for all of us to be creative in caring for each other. It is my privilege to encourage you and I look forward to learning with and from you as we travel through this time with hope in Christ.
Next Update
Previous Update