September 4 Campus Update
Published by Concordia University, Nebraska 5 months ago on Fri, Sep 4, 2020 4:16 PM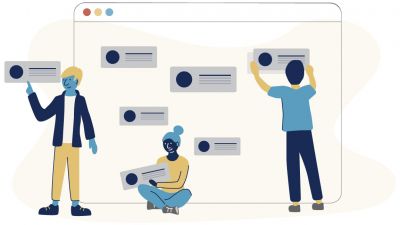 Thanks be to God, we're through our fourth week of in-person classes! I'm thrilled and proud of the resiliency and focus on the accommodations for our fellow brothers and sisters in Christ from each one of you. Thanks to your support, and the steadfast commitment of our students, the number of Concordia community COVID-19 positive cases are beginning to decline! In addition, the amount of space we have allocated for quarantine and isolation has remained well within capacity. These are all signs of God's blessings and your commitment to caring for the health and safety of one another. Thank you!
The state of Nebraska has announced that many counties have, or will be shortly, transitioning to Phase 4 of the Directed Health Measures. While Seward County has received a new Sept. 1 Directed Health Measure and is on schedule to make the Phase 4 transition on Sept. 14, our campus will still maintain our stricter health protocols for the time being. Given our residential campus, our close interactions in the office and classrooms, we believe this is best for our entire Concordia community at this time. However, as you know, our protocols will undergo a regular evaluation as promised by Sept. 11 and communication will follow about continued precautions or changes.
While this weekend was intended to be the start of on-campus athletic competitions, for various reasons outside our control, I am sorry to report that these events have been canceled or postponed. As we get closer to the next hosted competitions, we'll remind you of the protocols and procedures related to fan attendance. In the meantime, you can review these on our athletics website.
A couple events that remain on the schedule this weekend is our outdoor BBQ for students tomorrow from 4 to 7 p.m., around the Holthus Plaza, and the screening of Just Mercy on Sunday at 8:30 p.m., by the tennis courts. The Student Life Office and the Alumni Office have worked closely with Chartwells and our health department to put on these relaxing social events for our students. If you're able, I encourage you to attend these events and get to know more of our wonderful students!
It is my distinct privilege to serve you and the mission and ministry of Concordia University, Nebraska. Permit me to echo the words of Paul the Apostle, "It is right for me to feel this way about you all, because I hold you in my heart, for you are all partakers with me of grace..." Philippians 1:7a.
Russell Sommerfeld
Interim President
Next Update
Previous Update