September 25 Campus Update
Published by Ted Mehl 3 months ago on Fri, Sep 25, 2020 4:45 PM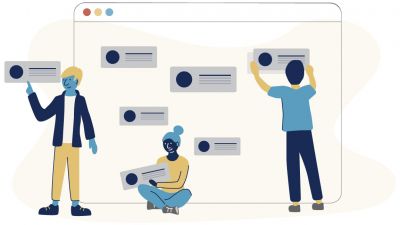 Thanks be to God for moving the efforts from our partners in ministry and our students, our positive case numbers have continued to decline! Please keep up your outstanding work! In addition, our friends at Four Corners have recently shared with me their appreciation of the Concordia community for your efforts to minimize the spread of COVID-19, both on and off campus.
As you know, we updated the fall academic calendar by moving the start of classes up a few weeks and ending the semester at Thanksgiving break. Currently, we do NOT plan to make any changes to the spring academic calendar. Like all things in the pandemic, we will continue to evaluate that decision, and should a change need to be made, we will communicate that widely.
Strategic Enrollment Planning
As you may recall, earlier in this year, the university began a strategic enrollment planning process to develop and implement data-informed initiatives for growth and stability in academic and co-curricular offerings. The Strategic Enrollment Planning process, guided by the university's EXCEL vision, is a multiple-phase approach that identifies key initiatives to enhance enrollment, develop resource support for each initiative and track the return and success of each initiative. Faculty and staff from across campus have been engaged in development of this plan. More details, including the breakdown of phases and current progress is available at cune.edu/sep.
Christmas at Concordia Plans
Since our academic schedule has been altered, we are designing an experience that gives our students and faculty a platform to bring the Christmas spirit from Concordia to living rooms across the country and world. Performances by Concordia's music ensembles will be recorded and then shared via video which will go live on Dec. 12. This plan will be shared with the public next week. More details for our partners in ministry will be available soon.
Our annual tree lighting ceremony and the Scholarship Parade of Homes events have been postponed to 2021.
Homecoming 2020 Plans
We'll be celebrating Homecoming next week. The week will include campus-wide theme days, a virtual scavenger hunt and athletic events, and then on Saturday, Oct. 3, there will be home football and both women's and men's soccer games. You can find more information on cune.edu/homecoming to see a schedule of events and how you can be involved. You're encouraged to participate in the events throughout the week as you can by dressing up with the theme days and decorating your office doors to show your Concordia spirit!
Athletes and Teams Recognized for Academic Excellence
Recently, 226 Concordia NAIA scholar-athletes and 19 NAIA scholar-teams were recognized for their efforts during the 2019-20 academic year. Scholar-athletes must maintain a minimum GPA of 3.5 on a 4.0 scale, and scholar-teams must maintain a 3.0 GPA.
Concordia Nebraska ranks as the NAIA's all-time leader in number of scholar-athletes with 1,703 and counting.
Answering the Call Campaign Update
Answering The Call, Concordia's capital campaign, has raised $71 million in just under 51 months of fundraising. More than 34,000 gifts have been made by nearly 10,000 households in this period of time. These numbers are the highest in the university's history.
Next Update
Previous Update