September 18 Campus Update
Published by Concordia University, Nebraska 4 months ago on Fri, Sep 18, 2020 7:40 AM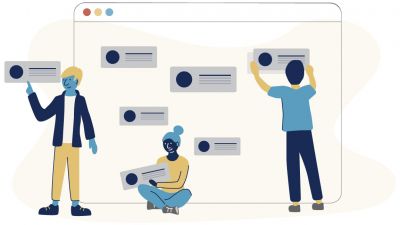 Every day, I am thankful to our Lord for allowing me to be a part of this community that truly cares for one another. Thanks be to God for moving the efforts from our partners in ministry and our students, our positive case numbers have declined! Please keep up your outstanding work! In addition, our friends at Four Corners have recently shared with me their appreciation of the Concordia community for your efforts to minimize the spread of COVID-19, both on and off campus. 
I have no doubt that fatigue is among us resulting from our additional efforts and responsibilities here and at home. I am reminded of the assurance God gave to Jeremiah the Prophet,  
"For I will satisfy the weary soul, and every languishing soul I will replenish." (Jer. 31:25). 
God gave Jeremiah these words and much more while he was resting, yes, sleeping. Upon receiving them, Jeremiah said, 
"At this I awoke and looked, and my sleep was pleasant to me." (Jer. 31:26).  
Indeed, we each need to rest from our labors and take a nap in the Lord during these disruptive and innovative times.  
We will be evaluating our campus protocols in early October and will carefully consider continuation or modifications. One thing we are exploring is the possibility of offering COVID-19 testing here on campus. We're in the early stages of this, and I hope to have more information to share with you at next week's town hall. 
This week, we'll be hosting multiple athletic competitions on campus. As a reminder, we have listed the protocols for fan attendance at cune.edu/athletics/information-fans. As part of the protocols, advanced purchase of tickets is required. You can purchase tickets at cune.edu/athletics/tickets. Tickets for faculty, staff and students remain free; however, you will need to "purchase" in advance due to venue capacities. Inside Walz Arena, the capacity is 50% and Bulldog Stadium it's 75%. 
I'm excited to share with you that we'll be celebrating Homecoming week Sept. 28 – Oct. 5 within our protocols. The week will include campus-wide theme days, a virtual scavenger hunt and athletic events throughout the week, and then on Saturday, Oct. 3, there will be home football and women and men's soccer games. You can find more information on cune.edu/homecoming to see a schedule of events and how you can be involved. I'd like to encourage you to participate in the events throughout the week as you can by dressing up with the theme days and decorating your office doors to show your Concordia spirit.  
I won't forward a student communication this week as I am planning an update with them for next week. The Student Life Office continues their regular student communications.  
Thank you again for everything that you do to help our students learn, grow and adapt. May God bless your weekend! 
Next Update
Previous Update