September 11 Campus Update
Published by Concordia University, Nebraska 4 months ago on Fri, Sep 11, 2020 3:30 PM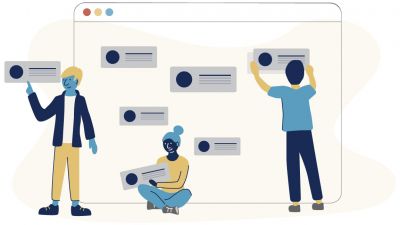 As I look at the flag at half-mast in the Weller half-circle in recognition of the 9/11 tragedy, I am reminded to give thanks for those God has called into vocations as first-responders, firefighters, and police officers and invite you to join me in doing so.
I'd like to also commend each of you again for your continued diligence to help keep our campus community as safe as possible during this pandemic. Thanks to the efforts of our partners in ministry and our students, our positive case numbers have remained steady. In fact, they have decreased over this past week. Please keep up your outstanding work!
Over the last couple of weeks, we have told you and our campus community that we would today decide to either continue our current face covering policy or adjust. At this time, we are keeping our current face covering policy in place—which states face coverings are required while indoors and when keeping physical distance is not possible outdoors. Our administration continues to monitor the situation on campus and will address this policy again by October 2.
As a reminder, the state of Nebraska has announced that many counties have, or will be shortly, transitioning to Phase 4 of the Directed Health Measures. While Seward County has received a new Sept. 1 Directed Health Measure and is on schedule to make the Phase 4 transition on Sept. 14, our campus will still maintain our stricter health protocols for the time being. Indoor gatherings will remain at 50% capacity at 75% until further notice. Given our residential campus and our close interactions in the office and classrooms, we believe this is best for our entire Concordia community.
I know it's in our planning culture to start thinking about the Spring 2020 semester. Your administration and the Critical Incident Management Team are continually monitoring our situation and exploring options as warranted, but right now, we do not have any plans to make adjustments to spring academic calendars or current operations.
Tomorrow, our Bulldog football team visits Doane University for the first football game of the season. However, since I know so many of you like to attend these games, please know that Doane is restricting attendance at the game to four family members of the athletes competing. You can stream the game at Doane's website. Game time is 6 p.m. Our home games in men's soccer on Sept. 16 as well as women's soccer, volleyball and football will be on September 19. Fan attendance information is on both the Concordia Cares website and the Concordia Athletics website.
Thank you again for your perseverance and for setting the example for our students on campus and within our community. May God bless your weekend.
In the same way, let your light shine before others, so that they may see your good works and give glory to your Father who is in heaven. Matthew 5:16
Russ
Next Update
Previous Update