October 9 Campus Update
Published by Concordia University, Nebraska 3 months ago on Fri, Oct 9, 2020 4:15 PM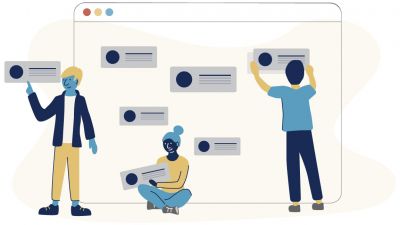 As we complete week nine of this unique fall semester, I am thanking God for each one of you. You are giving so much of yourselves for the sake of our in-person academic life together with our students. Special thanks to you for your continued diligence with our Concordia Cares protocols. COVID-19 spread on campus is the lowest it has been since the beginning of the semester! However, the COVID-19 spread in Seward County and the State of Nebraska is at the highest rate since the March 2020, beginning of the pandemic. In fact, UNMC scientists and doctors have announced "We are entering a dangerous period for our state in the course of the COVID-19 pandemic. The largest surge of cases and hospitalizations we have seen is currently upon us." Please continue to wear your face coverings, practice physical distancing and avoid large groups and gatherings—both on and off campus. These are some of the best tools that we have to keep our campus community healthy and safe.
Speaking of flu season, Andreea Baker, our wellness center director, has arranged another opportunity for you to receive your flu shot here on campus. This time, Twin Rivers Urgent Care will be on campus providing flu shots on Thursday, Oct. 22 from 10 - 11:30 a.m., in Cattle Conference Room. There are 30 slots available. Please contact Andreea by Oct. 20 if you'd like to reserve one of these times.
To continue keeping our students, partners in ministry and campus community safe, we are working to provide COVID-19 testing on campus. More details on this partnership will be announced soon.
October is Christian Higher Education Month, a time to celebrate the life-changing work done by Christian higher education institutions around the world. According to the Council for Christian Colleges & Universities (CCCU), Christian higher education institutions generate $60 billion in annual economic impact, 340,000 jobs in the economy and $9.7 billion in federal tax revenue. Students from Christian colleges and universities tend toward vocations in fields that deliver social benefits, such as human services, mental health counseling and social work, and are more likely to participate in community service than students from non-religious institutions. I would like to invite you to join in the celebration of Christian Higher Education Month on social media by sharing posts that highlight the value provided by Concordia and similar institutions using the hashtag #ChristianHigherEd. See our main university Facebook, Twitter and Instagram accounts for examples.
Our Commission on Racial & Ethnic Diversity has been hard at work laying the foundation for addressing issues and areas of concern on campus, to help us proceed in building up Concordia as a welcoming, inclusive place for those of all backgrounds to study and work. The commission recently sent out a survey to students to help us identify areas that may need improvement, both immediately and in the future. The survey responses will help shape changes, programs and activities that can be organized on campus. Work groups of faculty, staff and students who have indicated an interest in assisting in the work of the commission will soon be organized as well. If you wish to participate in the very important work to be done by the commission and haven't yet reached out, please email Von Thomas.
Finally, Dr. Bernard Bull has acknowledged Concordia's Divine Call to serve as our 11th president with thanksgiving for the opportunity to prayerfully deliberate the call. Please continue to pray for him and his family as they consider their decision. Later this month, it is the desire of the Concordia Board of Regents to provide you with an update on the status of Dr. Bull's Divine Call.
Today is the Commemoration of Abraham in the Lutheran Church – Missouri Synod. As you know, Abraham, first known as Abram, was called by God to become the father of a great nation, Israel, to carry the promise of the Messiah to the world (Genesis 12). In Genesis 15:6 Abraham believed this promise from God. Later, Paul reminds Christians, "Abraham believed God, and it was counted to him as righteousness." (Romans 4:3). Even so, God counts us "righteous" because of Christ sacrifice. Thus, our reliance remains on Him each day as we continue our Concordia mission during this pandemic.
Russ Sommerfeld
Interim President
Next Update
Previous Update