October 23 Campus Update
Published by Concordia University, Nebraska 4 months ago on Fri, Oct 23, 2020 4:40 PM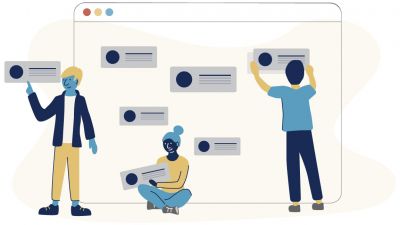 COVID-19 situation on campus
Thanks to everyone's diligent efforts, our COVID-19 cases on campus remain low. Please join me in praying for all who have been affected by this virus and for those who are on their path to recovery. To help keep our campus community as safe as possible, our face covering policy will continue through at least the end of 2020, even after most of our students leave next month.
While positive cases continue to increase within our local area, if Four Corners Health Department moves their risk dial to red, our current campus protocols will remain in place. We have received positive feedback on multiple occasions from Four Corners on how our campus community is following our safety protocols. As always, we are continuing to monitor the situation and if any changes are needed to our campus protocols, they will be communicated.
As a reminder, please do your best to follow safety protocols when you're away from campus to help keep our campus community as safe as possible.
Christmas at Concordia Concert Packages still available
We are excited to continue our tradition of celebrating our Savior's birth together in fellowship, singing along with our talented music students as they perform a special Christmas concert that's included in the Christmas at Concordia Concert Packages that are available for purchase, with the proceeds going directly to the music department. These concert packages make great gifts for your loved ones!
December schedule
Our students will be starting their semester break at Thanksgiving time and campus will be a bit quieter through the month of December. We're going to close campus offices at 12 p.m. on Fridays Dec. 4, 11 and 18 so everyone can have some more personal and family time. It's been a fall like no other and it'll be good for all of us to take some needed time to recharge.
University events updates
Gathering of the Talents, which was scheduled for the spring of 2021 on our campus has been postponed. Over the winter, we will be evaluating a new date or format for this wonderful event to celebrate the multitude of budding talents our Lord has provided so many young people.
Plum Creek Literacy Festival, rescheduled for April 2021, will look different as visiting authors, illustrators and literacy experts will travel to individual schools, instead of thousands of school children coming to campus. The adult conference is still scheduled to take place on campus.
All university-sponsored international tours, trips and excursions for 2021 are canceled, due to international travel restrictions. Domestic tours will still take place in the spring, and planning is underway to ensure each of these trips can happen in a safe way.
Campus visits have increased
Our admissions team has shared with me that the number of students and families visiting campus is up about 34% from this time last year. These on-campus visits are following our campus health safety protocols and are being conducted in a safe manner. Thank you to each of you who have assisted with these visits supporting the admissions team to help share our caring campus community with others.
Next Update
Previous Update