October 16 Campus Update
Published by Concordia University, Nebraska 5 months ago on Fri, Oct 16, 2020 3:50 PM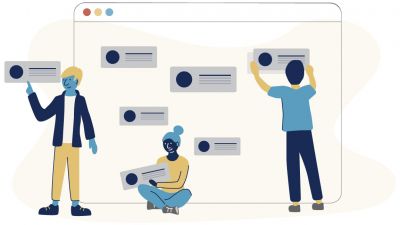 Thanks be to God for each one of you, your commitment to Concordia and her mission, your steadfast support of our students and their families and the contributions of time, talent and treasures you bestow on this Christ-centered academic community.
If you've checked the Concordia Cares dashboard, you can see that we are blessed by maintaining our lower numbers of positive cases on campus. This has occurred even as Four Corners is currently reporting its highest number of cases in the local public health district. Please join me in prayer for all impacted, here on campus and those throughout our community for a quick return to health. Please continue to be safe and healthy by taking precautions wherever you go this weekend. Pandemic-fatigue has no doubt set in for many of us—I know it has for me—but maintaining our commitment to face coverings, physical distancing and small groups is how we can best show care for our neighbors.
At 1:30 p.m. today Governor Ricketts issued a new Directed Health Measure that will become effective on Oct. 21. Our campus protocols are in alignment with the DHM. However, when we are off campus, we need to be mindful of what the state has identified as the three "Cs." We are to avoid Crowded places, Confined spaces and Close contact. If attending a wedding or funeral reception or visiting a restaurant or bar, seating will be limited to eight at a table. Remaining seated unless movement is necessary will be required. We can help our community in what is being described as a dangerous time for Nebraska by using our Concordia face covering and physical distancing protocols when off campus.
Speaking of maintaining health, please remember that Twin Rivers Urgent Care will be on campus providing flu shots on Thursday, Oct. 22 from 10 - 11:30 a.m., in Cattle Conference Room. There are 30 slots available. Please contact Andreea Baker by Oct. 20 if you'd like to reserve one of these times.
Beginning Tuesday, free COVID-19 testing will be available on campus for our students. The testing will be setup for drive-through or walk-up on Faculty Lane, north of Link Library. The testing will be conducted through Test Nebraska and coordinated by the Wellness Center. Andreea Baker will be sending out instructions to our students on how the process works. Due to the testing setup, parking will no longer be available on Faculty Lane.
Gathering of the Talents, which was scheduled for the spring of 2021 on our campus has been postponed. Over the winter, we will be evaluating a new date or format for this wonderful event to celebrate the multitude of budding talents our Lord has provided so many young people.
We are excited to continue our tradition of celebrating our Savior's birth together in fellowship, singing along with our talented music students as they perform a special Christmas concert that's included in the Christmas at Concordia Concert Packages that have become available this morning for purchase, with the proceeds going directly to the music department.
Our student athletes have been representing Concordia throughout the GPAC this fall and our winter sports are scheduled to start in a few weeks. As with many things during this pandemic, schedules change with short notice. Please be sure to review the athletics event calendar prior to finalizing your spectator plans, and if traveling to an away competition, check with that school's protocols for fan attendance. One thing to note in particular, the GPAC has decided to not allow spectators at any indoor track event to assist with physical distancing.
As we look forward to our spring semester, currently, there are no plans to change our academic calendar. Classes are set to resume Monday, Jan. 11. We are in close contact with our local health agencies and if a change to this plan is needed, we will communicate that with you as soon as possible.
May God bless your weekend!
Russ Sommerfeld
Interim President
Next Update
Previous Update