November 6 Campus Update
Published by Concordia University, Nebraska 5 months ago on Fri, Nov 6, 2020 2:00 PM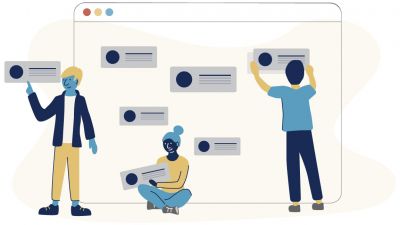 My fellow partners in ministry,
Peace to each of you in the Name of Christ.
I recognize the stress and fatigue being experienced on campus and I pray God's strength for all of you and for individual partners in ministry by name each day.
Last week I notified you of our near capacity for on-campus student quarantine spaces. Since that time, we have found limited additional space and our numbers requiring quarantine have slightly decreased. This provides me with additional confidence that we will make it through the end of this semester with our in-person classes. But we all know things can change quickly, and we are monitoring daily.
This week, the Four Corners risk dial is at the border of orange and red with 197 new COVID-19 cases and numerous quarantines in Seward County. Please be vigilant in wearing your face covering when out in the community even when you see others not doing so. Yesterday, our governor indicated he is considering the evaluation of additional health measures throughout the state. We must continue to do our part to keep each other safe and healthy and provide our students with an environment that allows them to finish their classes on-campus this semester. Thanks be to God, to date, we have not had a single documented case of transmission in a classroom setting.
While Four Corners has moved to the border of orange and red on the COVID-19 risk dial, our path continues to move forward as planned. Our measures on campus continue to be applauded by the health department and they're encouraged by our efforts. Let's keep doing our part to help our students complete their classes in-person this semester!
Four Corners also asked to inform you that contact tracing is now conducted by state-sponsored call centers. You may receive a call from an in-state or out-of-state number you do not recognize. Please take the call to assist the contact tracers.
Each of your efforts is appreciated. Some of you have volunteered to deliver meals to students in quarantine over the past few weeks. Thank you! Many faculty members have increased the cleaning of classrooms, especially at the end of the day to assist our buildings and grounds staff who are down on personnel due to some of them and their student workers in quarantine. Thank you! And with the increases in quarantine and isolation spaces, thank you to the B&G staff for their enhanced efforts to attend to these rooms!
I mentioned that I'm optimistic for our completion of in-person classes this semester. That's because I know that I can call on all you to put your Concordia Cares mentality into action and our reliance upon the Lord. Once again, as you start your weekend, I ask for your assistance with three things:
Wear your face covering wherever you go in public.
Maintain physical distance from others.
Avoid large gatherings.
Let each of you look not only to his own interests, but also to the interests of others. Have this mind among yourselves, which is yours in Christ Jesus... Philippians 2:4-5.
May our Lord keep you and your family safe and healthy.
Next Update
Previous Update