November 20 Campus Update
Published by Concordia University, Nebraska 3 months ago on Fri, Nov 20, 2020 3:45 PM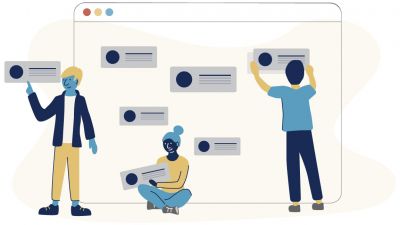 As I look back over this unique fall semester with you and prepare to see you leave for a long break, I echo the words God gave to St. Paul, "I thank my God in all my remembrance of you, always in every prayer of mine for you all making my prayer with joy, because of your partnership in the gospel from the first day until now." Philippians 1:3-5.
Praise be to God and congratulations to you and your fellow classmates! Once again, the curve has been flattened on our rising positive COVID cases and subsequent isolations and quarantines on campus. Your Christ-like care for one another has made this in-person semester possible during this pandemic. 
While I am certain that going through times of isolation and quarantine and the cancellation of important events during the semester were frustrating, I thank you for entrusting us with your health and safety. 
You have been counting on us as you complete your semester here on campus, and we are counting on you. Just as you have been throughout this pandemic, please continue to look out for your brothers and sisters in Christ to help keep all of us safe for these few remaining days. 
This semester, we have seen proof that our campus protocols were effective in mitigating the spread of the virus on campus. As of today, we have no documented cases of the virus spreading in classrooms because of your diligence, and the diligence of your professors and our buildings and grounds staff. You have all done your parts to the best of your abilities.
Since our protocols have proven to be effective, especially our requirement of wearing a face covering indoors and outside when physical distancing was not possible, we will continue our protocols into the spring semester. As always, we will work closely with our local health department and if any changes to our protocols are required, we will be communicating those changes to you.
At this time, we are not planning to adjust our spring semester academic calendar. This will allow us to provide more time off throughout next semester, including Martin Luther King Jr. Day, Spring Break and Easter Break.
You will not be required to report any positive COVID-19 cases during this break unless you are staying on campus, or if the positive test causes you to delay your return to campus in January. In the event this happens, please contact Andreea Baker, our wellness center director, at andreea.baker@cune.edu. You will also not be asked to complete the daily Campus Clear questionnaire unless you are staying on campus.  
As you prepare to travel and be home or elsewhere for break, please remember these recommendations:
Wear a face covering especially when around people outside your household
Wash your hands
Avoid groups and crowds
Avoid close contact especially with people from outside your household
Practicing these health measures while you are away will help ensure the safety of our campus community when we return in January.
I pray that you and your family are able to look back on this unique semester with thanksgiving and, yes, even joy for the way this shared experience has brought us all closer together with a sense of confidence in God a compassion for one another. I pray that you all stay safe and healthy, and I look forward to seeing you in the spring semester.
Please remember despite the pandemic and other trials of this life, Jesus who is the Way, the Truth and Life came into our world to give us ultimate life with Him. This Christmas, like all others, is the time for us to rejoice in the announcement of the angels, 
"Fear not, for behold, I bring you good news of great joy that will be for all the people. For unto you is born this day in the city of David a Savior, who is Christ the Lord. And this will be a sign for you: you will find a baby wrapped in swaddling cloths and lying in a manger." Luke 2:10-12. 
Peace to you in the Christ of Christmas,
Russ Sommerfeld
Next Update
Previous Update