November 13 Campus Update
Published by Concordia University, Nebraska 5 months ago on Fri, Nov 13, 2020 4:08 PM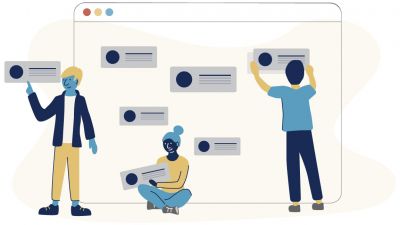 Thanks be to God and congratulations to you and our students! Once again, the curve has been flattened on our rising positive COVID cases and subsequent isolations and quarantines.
However, today, our local Four Corners Health Dept. moved our area to the red level, indicating we are in a Severe COVID-19 Pandemic Outbreak. This morning, the governor also indicated Nebraska's hospital capacity has drastically decreased. Seward County, and our state, are in the worst position we have been in throughout this pandemic.
While Four Corners has changed to the red level, we do not need to change our protocols on campus. We are continuing to work with Four Corners and they have advised us and complimented us that our protocols have been effective in mitigating the spread of the virus on campus.
While the governor did not issue new health measures this morning, he is sounding the alarm that the state is not moving in a positive direction and everyone must work together to alter it. He also released a set of potential protocols, like those of spring, if statewide hospital capacity changes from its current 20% to 25%.
As we have for many weeks, when you go into the weekend, please do these three things:
Wear your face covering wherever you go in public.
Maintain physical distance from others.
Avoid large gatherings.
Due to the increased number of cases, testing across our state is taking longer for results to be returned. Furthermore, those with symptoms are receiving tests at a higher priority than those without. If you have any of the symptoms, please get tested. Andreea Baker, our wellness center director, has some limited availability for testing and may be able to do your test. Please contact her to make arrangements.
Our students are counting on us as they complete their semester here on campus and we are counting on them. Just as we have been throughout this pandemic, continue looking out for one another and keeping all of us safe.
What a blessing our early start and early end to the semester have become in light the current COVID-19 surge! Your Christ-like care for our students and one another has made this in-person semester possible within this pandemic. Your flexibility and extraordinary efforts are appreciated.
Next Update
Previous Update