May 8 Campus Update
Published by Concordia University, Nebraska 8 months ago on Fri, May 8, 2020 4:20 PM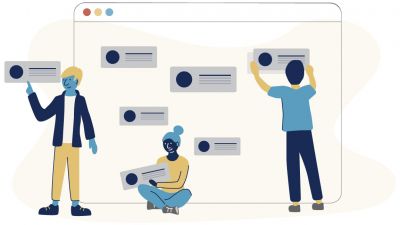 Financial Options for Students
CARES Act Funding for Impacted Students
This week, the student financial services team created an application for our students to apply for reimbursement of expenses related to the transition from face-to-face to online classes. Our goal is to make this available to all eligible students. Find out more at cune.edu/cares.
Professional Judgment
We know some students have been financially impacted because of major changes in family income due to employment changes. The student financial services team is available for these students to work through a process called professional judgment which allows for changes in the student's FAFSA filing. These changes could result in increased financial aid offerings to help them through their challenges.
Student Calling Campaign
Thank you to the 35 partners in ministry who worked together to personally call each of our undergraduate students to connect with them and let them know we're here for them and to answer any questions they or their families had.
Reopening Task Force
We're thrilled to announce that Dr. Nancy Elwell has agreed to lead our Campus Reopening Task Force. Dr. Elwell will provide outstanding leadership to identify, evaluate and make recommendations concerning the various aspects and necessary actions for conducting face-to-face operations for faculty, staff, students, campus service partners and the public on our Seward and Lincoln campuses while Directed Health Measures, issued by the Nebraska Department of Health and Human Services, are in effect. This Task Force will also identify, evaluate and make recommendations for a plan for safe operations in the event a new outbreak of COVID-19 would occur.
| Task Force Member | Primary Role |
| --- | --- |
| Dr. Nancy Elwell | Leader |
| Andreea Baker | Health Information/Service |
| Rev. Ryan Matthias | Spiritual Life |
| Kirby Klappenback | General Counsel |
| Dr. Lisa Ashby | Academics |
| Dr. Kent Einspahr | Information Technology |
| Philip Hendrickson | Library Services |
| Jeremy Geidel | Enrollment & Retention |
| Louise Kroft & Lori Read | Finance |
| Shawn Zook | Human Resources |
| Kathleen von Kampen | Student Life |
| Angela Muller | Athletics |
| Chris Read | Custodial |
| Ron Down | Security |
| Jen Furr & Briianne Imig | Events |
| Amy Jurgens | Advancement |
| Seth Meranda | Communications |
Should any of these members contact you for assistance with this important task, please consider your assistance a top priority.
Commencement and Graduation Celebration
On Saturday, May 9 at 10 a.m., the University will be releasing a Graduation Celebration video compiled of video clips submitted by many of the graduating class on Facebook and YouTube. We encourage all partners in ministry to watch live and share comments of congratulations for our graduating students.
We are planning an in-person commencement on campus August 1. A survey of students has indicated many would like to return to campus for this event. Dr. Preuss is leading the commencement committee to determine all the logistics to ensure the safety of all graduates, their families and guests are top priority. A link for registration is available on our Commencement web page, and more information about the day will be posted there once it becomes available.
Next Update
Previous Update