May 15 Campus Update
Published by Concordia University, Nebraska 8 months ago on Fri, May 15, 2020 10:30 AM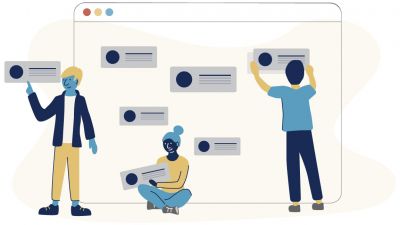 The following update was provided to Concordia's faculty and staff May 15.
Congratulations and God's blessings to our resilient 2020 graduates. If you haven't seen our student graduation celebration video yet, I encourage you to visit the Concordia Facebook page to watch it. It was such a joy to see so many of their faces and hear them share their passion and celebration. God willing, we look forward to a reunion with them for our on-campus graduation ceremony on August 1.
We're now transitioning into our summer months and I'm humbled by the blessings the Lord has bestowed on Concordia through each of your talents. Summer can often mean a time to step back, reflect on the year and start planning for our next academic season. While there will be much reflection on this pandemic for many years to come, the planning for the Fall 2020 semester and beyond will be unlike any other summer. But you are already rising to the challenge! This week we started our journey into a strategic enrollment planning cycle, and I'm excited for the leadership Dr. Preuss and his Strategic Enrollment Planning steering team will be bringing in partnership with Ruffalo Noel Levitz for our collective participation in student enrollment.
Last week, our Campus Reopening Task Force began intensive work under the leadership of Dr. Nancy Elwell. The task force has already begun putting together recommendations for our fall semester. As each day passes, this task becomes more crucial and more challenging. We're all aware that higher education across the country will be very different than we've seen in the past. The reopening task force has an important charge of ensuring a plan is developed that keeps our Concordia community and the city of Seward as safe as possible. They will be submitting their initial plan to the cabinet on June 15, with a final release by July 15.
Along these lines, all events at, or sponsored by Concordia, through the month of June have either been postponed or canceled. This includes athletic camps (which will be rescheduled tentatively to July), Tec21 summer facilitators' academy and the summer Chamber Choir. We will be updating the campus master calendars to reflect these plans. Additionally, all university-sponsored travel is suspended until at least July 1.
As we continue into the summer, I want you to be aware of schedule differences:
Rev. Ryan Matthias will lead us in Chapel every Wednesday at 11 a.m. Chapel will continue to be streamed live on Facebook.
Our campus Town Halls, starting next week, will be moved to Thursdays at 2 p.m. The schedule through June is online at cune.edu/townhall.
At Concordia, we're blessed to be a part of a community that cares deeply for one another. We care for our students, our partners in ministry, our alums, our town and all who are a part of this mission God has called us to. As a community that cares, we know the importance of maintaining safe environments. Continue to practice the things that keep us all safe: wash your hands, maintain social distance, stay home if you're ill and wear your masks in public. By practicing these healthy habits, we will be doing our part to help keep our communities safe.
God's blessings as you start your summer. Keep with you the words from the prophet Isaiah: "So do not fear, for I am with you; do not be dismayed, for I am your God. I will strengthen you and help you; I will uphold you with my righteous right hand" (Is. 41:10).
Rev. Russ Sommerfeld
Interim President
Next Update
Previous Update