May 1 Campus Update
Published by Concordia University, Nebraska 8 months ago on Fri, May 1, 2020 10:00 AM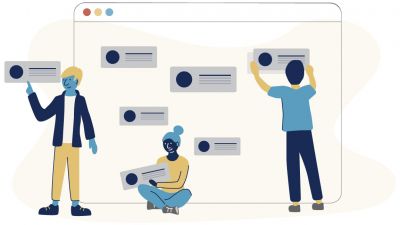 Weller Hall Closed Until Further Notice
On Thursday, April 30, we were alerted that an out-of-county construction worker who spent time on campus in Weller Hall as recently as April 23 has tested positive for COVID-19. The building has been vacated and will remain closed to any access until contact tracing can be conducted and the Centers for Disease Control and Prevention recommended cleaning process can be done. If you have exposure concerns, please contact Andreea Baker, our campus nurse, at andreea.baker@cune.edu.
Our local health agencies are conducting contact-tracing and will be notifying any person who may have come in contact with the individual who tested positive.
Our Critical Incident Management Team is working closely with the Four Corners Health Department and multiple health agencies to actively monitor this situation and we are receiving guidance on how to mitigate any spread of the virus. Weller Hall has been closed to the public since March.
May 2 Update At this time, Weller is scheduled to open again on Friday, May 8. Should this date change, this page will be updated and an email will be sent to faculty and staff.
Campus Operations
This week, we adjusted our COVID-19 campus access closure policy. Based on guidance from the Nebraska Governor's Office and our local Four Corners Health Department, Concordia will no longer close access to campus if community spread of COVID-19 occurs in Seward County.
However, if an individual, including a partner in ministry, who has been on campus in the previous 14 days tests positive for COVID-19, the Centers for Disease Control and Prevention (CDC) guidelines will be carefully followed to safeguard campus personnel. The areas of campus exposed to COVID-19 will be closed to access until contact tracing can be conducted and the CDC recommended cleaning process can be completed. If a COVID-19 case is reported on campus, ministry partners will receive a CUNE alert requiring evacuation of impacted areas of campus until future notice.
Please note, if the individual that tests positive for COVID-19 was in multiple buildings on campus, this would result in access closure until necessary steps can be implemented to declare the buildings safe.
Campus Reopening Plans
We intend to start all scheduled, on-campus undergraduate classes on our Seward campus on August 24. Graduate and online-only students will maintain their August 31 start date. Our highest priority is the safety of our students, faculty and staff. We will follow all recommended health guidelines, and we will be implementing additional measures as needed to maintain a safe environment on our campus.
We realize that the ongoing COVID-19 situation may affect this plan. Therefore, Concordia has developed a Campus Re-Opening Task Force, which will continually monitor and assess the situation, in addition to providing guidance on adjusting our plans should public health safety requirements change. The task force will, at a minimum, make assessments at these intervals:
May 15 – Guidance on all June scheduled activities, confirmation of Fall Semester plans
June 15 – Guidance on all July scheduled activities, confirmation of Fall Semester plans
July 15 – Final guidance on Fall Semester, including student-athletes return to campus
We have shared this plan with our students, current and incoming, so that they and their families can plan accordingly. Should the plans change, we will be communicating with students, partners in ministry, families and those who may be impacted by the changes.
CARES Act Funding for Students
This week, the federal government provided Concordia with funds for students who may have been financially impacted by the transition from face-to-face to exclusively online classes in March. Starting next week, students will be provided a link where they can apply for these limited funds. Our financial aid team, led by Scott Jenkins, Concordia's director of financial aid, will be coordinating the disbursement based on the government's guidelines. All qualifying students who apply will receive funds that will help offset some, if not all, of their expenses related to COVID-19.