March 19 Campus Update
Published by Concordia University, Nebraska 4 weeks ago on Fri, Mar 19, 2021 3:50 PM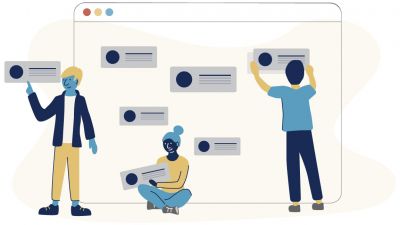 As I look out my office window and see the American flag at half-mast, my thoughts are with the families of the victims slain Tuesday in Atlanta. The brutal, tragic attack is heartbreaking proof that there is still much work to be done to dismantle racism and violence against various people groups in our country. Please join me in praying for strength and peace for the victim's families, the Asian American Pacific Islander community and our entire nation as we grieve this senseless loss of life.
Let us not grow weary of doing good, for in due season we will reap, if we do not give up. So then, as we have opportunity, let us do good to everyone... (Galatians 6:9-10a), as we long for the vision God gave to John of heaven. After this I looked, and behold, a great multitude that no one could number, from every nation, from all tribes and peoples and languages, standing before the throne and before the Lamb, clothed in white robes, with palm branches in their hands...Revelation 2:9.
Here is this week's campus update:
Strategic Plan Realignment and Update with Dr. Bull
All partners in ministry are invited to join Dr. Bull and the cabinet on March 31 at 3:45 p.m., in Weller chapel for a panel session regarding the realigned Excel 2025 strategic plan realignment. This session will also be virtually available and recorded. You can view the realigned EXCEL Plan on the CUNE Portal, Office and Faculty Tabs accompanied by a brief explanation of the realignment changes.
Strategic Enrollment Plan (SEP) Update
After nearly a year of working through over a hundred great proposals for enrollment growth opportunities, the SEP Steering Committee has prioritized ten individual action plans. These plans range from specialized academic offerings to focused investments in recruitment and marketing. I'd like to invite all of you to a special SEP presentation on April 14 at 3:45 p.m., in Cattle Conference Room to learn more details about the plans, including details on implementation and goals. You'll have an opportunity to ask questions and provide additional feedback as we embark on these exciting initiatives. If that's not enough to get you excited, we'll have food and drinks available!
Day of Giving Planned for March 25
Concordia's annual Day of Giving is March 25, where alumni, friends and partners in ministry generously provide funds and scholarships for our students' Christ-centered, Lutheran education. Throughout the day, there will be many ways to engage with students and alumni through virtual events. I encourage you to celebrate with us by sharing about the day on your social media accounts.
Commencement Planning
If you haven't, please be sure to register for your staffing slot(s) during commencement on Saturday, May 6. You can work with your supervisor to flex time during the week leading up to or following the services. We need everyone's assistance for our three ceremonies.
In addition to the three commencement ceremonies on campus this spring, we will be developing a short virtual commencement celebration for all graduates to share with their friends and families who are unable to attend. Similar to last year, this celebration will be premiered live on Concordia's YouTube and Facebook pages at a date and time closer to commencement weekend.
As part of this celebration, we would like to offer all faculty and staff the opportunity to share a short 10-15 second video celebrating and congratulating our graduates, to be included in the virtual celebration. Please submit your video by April 6 at this link.
Women's History Month Alumni Panel
Last night, Jen Furr, our senior director of alumni and university relations, hosted an inspiring alumni panel. If you didn't tune in last night, you can still watch the discussion. God is blessing the service of our alumni in a variety of vocations.
In these waning days of Lent, let us continue to look to Jesus, the founder and perfecter of our faith, who for the joy that was set before him endured the cross, despising the shame, and is seated at the right hand of the throne of God. (Hebrews 12:2).
Rev. Russ Sommerfeld
Interim President