June 18 Campus Update
Published by Concordia University, Nebraska 7 months ago on Thu, Jun 18, 2020 3:25 PM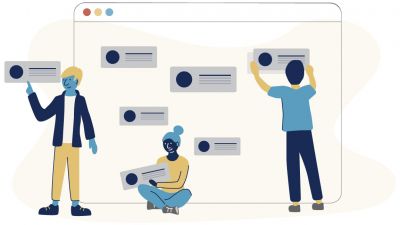 Following the Nebraska Department of Health and Human Services Guidelines
To coordinate our reopening plans efficiently, Concordia will adapt many protocols set by the Nebraska Department of Health and Human Services. This allows us to streamline our plans and ensure we are consistent with directives across the state.
Earlier this week, the state announced it will begin Phase III of its reopening plans next week. The RTF has incorporated this into their plans presented to the cabinet.
Beginning July 6, the cabinet has adopted the following campus safety operations:
The campus continues to be closed to the public, but University-sponsored events will still take place with guests. This includes in-person, on-campus visits for prospective students.
Faculty and staff are to resume work on campus. Exceptions for those with high-risk may be approved by Human Resources. Further details on this process will be available later this month.
Summer hours are still in effect until July 31 for Monday-Thursday operations.
Face coverings are required in public/common areas if physical distancing cannot be followed. All partners in ministry will be provided with two reusable cloth masks.
All employees must continue daily self-screening with this form each day. Please note: this form has been updated to include new CDC-identified symptoms.
Please follow building signage for traffic flow.
Buildings and grounds will increase cleaning and disinfecting of all areas on campus, especially high-touch areas
The Reopening Task Force continues to work diligently to ensure safety measures are taking place across campus to help keep our community, and the city of Seward, as safe as possible.
Prospective Student Visits
Starting on July 6, the Admissions office will begin limited campus tours and visit for prospective students and up to three of their family members. During the campus visits, available faculty and staff can meet with families either in-person or virtually. These personalized visits will not include campus meals or an overnight option, and all visitors will be required to self-screen before their arrival. The Admissions office is working through details of these visits and will be announcing full protocols in the coming week.
In addition to in-person campus visits, the Admissions office will continue to offer personalized virtual visits for prospective students and families.