June 10 Campus Update
Published by Concordia University, Nebraska 7 months ago on Wed, Jun 10, 2020 4:44 PM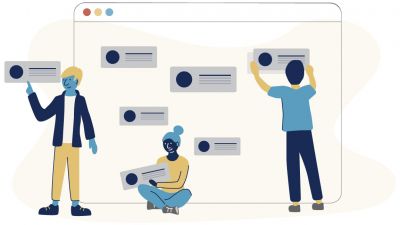 I pray that the arrival of this update finds you enjoying some special moments of the Pentecost season. These "green" days offer moments of growth through time set aside for the Spirit's inspiration from God's Word. We need such time as the pace of transitions will begin to accelerate.
Back in March, we encouraged all partners in ministry to work remotely. Many of you did so, and on behalf of the entire cabinet, I thank you for your dedication and your resilience as you shuffled not only your work tasks, but also your teaching and family lives.
As we continue to receive guidance from the Nebraska Department of Health and Human Services directed health measures and recommendations from the Reopening Task Force (RTF), we have identified a return to campus for all partners in ministry: July 6. As with other summers, faculty are to be available for meetings, visits with prospective students, departmental responsibilities and the like during the summer months.
While staff and faculty are already busy with remote and on-campus preparations for the fall semester, returning to campus beginning on July 6 will give us opportunities to work with one another in this COVID-19 pandemic-impacted world before our students begin arriving in August. We are also mindful that other businesses have begun to open and many in our community are again carefully connecting in person.
More details, including specific information about physical distancing and any potential protocols for wearing masks will be communicated shortly. I wanted you to be aware of the July 6 return date so you can begin preparing. If you are at a higher risk of contracting COVID-19, please work with your supervisor, chair or Human Resources on accommodations, including extended remote working.
We will be working with buildings and grounds to ensure all buildings and common areas are ready for your return. In the coming weeks, we will be sharing more details on what our campus operations will look like based on the planning provided through the RTF. Your assistance with this transition will help us to be prepared for the transition in August. Please work with your supervisor should you have any issues with this transition.
As you recall, on Monday we asked everyone to self-screen for COVID-19 symptoms prior to coming to campus. We will continue this throughout the summer and into the fall.
The RTF is continuing to provide proposals for campus operations. We were due to share an announcement on Monday, June 15 regarding July events on campus, including athletic camps. To be fully compliant with the most up-to-date health directives, we will now make this decision on or before July 1.
Some of you may have seen the updates from the NAIA and GPAC related to athletic competitions this fall. When fall athletes arrive on campus, they will begin weight training, strength and conditioning, film sessions and orientation meetings with organized contact practices set to begin on August 15. Fall sport seasons have been condensed to allow for the late start times and winter sport seasons remain under review. More details, including, but not limited to, game operation protocols, medical aspects and fan attendance are still being addressed. As more information becomes available from the NAIA, GPAC and our RTF, we will be sharing with you.
Finally, next Thursday, June 18 at 2 p.m., we will be hosting our next Town Hall. I realize this announcement will lead to many questions; I encourage you to ask questions before the Town Hall and during.
I can't begin to thank you enough for the many ways you are adjusting to the changes we are making to adapt to this pandemic-altered way of life.
Now may the Lord of peace himself give you peace at all times and in every way. The Lord be with all of you (2 Thessalonians 3:16).
Rev. Russell Sommerfeld
Interim President