July 30 Campus Update
Published by Concordia University, Nebraska 3 years ago on Thu, Jul 30, 2020 3:15 PM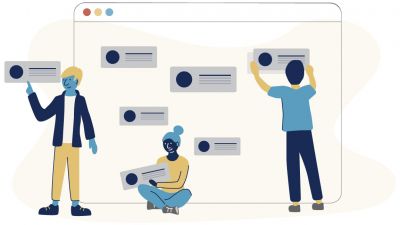 Presidential Search Update
We're scheduling a variety of meetings with people and groups on campus, but the main "event" for most of the community will be a presentation by the candidates. For Lee Hagan, that presentation will be at 3:45 p.m. on Monday, Aug. 10 in Walz Arena (and we hope to stream it via Blackboard Collaborate too). For Bernard Bull, we intend to stream it via Blackboard Collaborate at 3:45 p.m. on Monday, Aug. 17.
Face Covering Update
Beginning Aug. 3, while indoors, face coverings are required at all times. In outside spaces, face coverings are required to be worn by every individual on campus when six feet of separation is not possible, such as walking to and from class. For more information, including exceptions, visit the Concordia Cares site. This will be re-evaluated Aug. 21 and updates will be communicated.
Visitor Check-In Stations
You may have noticed the check-in stations inside each of our buildings. Next week, when visitors are allowed on campus, these will be used only for visitors to check-in. Building managers have been tasked with collecting the daily visitor log to help with contact tracing.
Athletic Updates
Last week, the GPAC announced its intention to continue with fall sports. Earlier the NAIA shortened the season and adjusted the start dates to no sooner than Sept. 5. This week, the NAIA announced that national championships for cross country, men's soccer, women's soccer and women's volleyball will be rescheduled for Spring 2021. NAIA is planning to release updates regarding football at a later date. GPAC competitions and tournaments for these sports and tournaments will continue this fall as planned.
#CampusClear App for Students
#CampusClear is a new app that students will be asked to use daily prior to class. This tool is being utilized for student compliance of reporting COVID-19 symptoms and ensuring they are not going to classes, practices or competitions until cleared by a medical provider. Students will report daily through the app or through email if they do not have a smartphone. Students who are reporting symptoms will be contacted by staff members in the Student Health Center for further guidance related to their reported symptoms. More details, including links to download the app, are available on the Concordia Cares pages.