July 23 Campus Update
Published by Concordia University, Nebraska 5 months ago on Thu, Jul 23, 2020 2:00 PM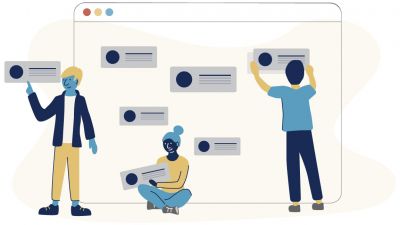 I want to start by thanking each of you for your commitment and focus on ensuring the mission of Concordia—to equip men and women for the church and world—carries on regardless of the situation. All of your efforts inside and outside of the classroom will allow us to continue the work we are called to do. 
In just over a week, we have the opportunity to celebrate the accomplishments of our 2020 graduating students in person! On Aug. 1, our commencement ceremony will begin at 2 p.m. in Walz Arena. Our event safety plan in compliance with the current Directed Health Measure and approved by Four Corners requires an accounting of everyone in attendance to provide adequate contact tracing, if needed. Therefore, only faculty who are processing and staff who are volunteering to serve and who have registered will be able to attend. For faculty who would like to walk with the graduates, you must register and bring your printed ticket.  
All partners in ministry may participate by staffing one of the 43 positions we have available to help provide a great experience for our graduates and their guests. We could really use your help; we need to fill at least 30 more positions to safely conduct this joyous event. If you staff one of these positions, please work with your supervisor to either flex your time or submit your hours worked for compensation. We anticipate this event to be much shorter than our traditional commencement since we have fewer graduates and will not be recognizing honorary award recipients. You can sign up for a staffing position at https://www.signupgenius.com/go/8050e4fafa62aa3fd0-commencement. After signing up for your position, be sure to register and print your ticket which you will be required to have as well. 
We continue to monitor CDC and Nebraska Department of Health Services guidance as the pandemic continues so we can adjust our plans as the situation changes to maximize safety for our Concordia community. We are in close contact with Four Corners, and they have been providing us with recommendations and directives. 
One recent update, based on health guidance, is that everyone registered for attendance at the commencement ceremony must wear their face coverings indoors during the entire ceremony. When outside, face coverings are required when physical distancing cannot be maintained. This information will also be shared with our graduates and their guests in a communication we will send on Monday. 
Last week, Dave Kumm alerted you to cases of positive COVID-19 tests from a few student athletes who used our athletic facility by invitation and according to safety protocol. I am happy to report that these students are doing well health-wise as they continue to quarantine at their off-campus (and in some cases, out-of-state) residences. Thank you for your prayers. 
I am also excited to share with you that the GPAC has released their intention to move forward with fall sports. All schools in the GPAC with teams competing in the fall will follow the NAIA and their respective local campus requirements for safe campus operations. Team practices will start no sooner than Aug. 15 with first competitions beginning after Sept. 5. 
We are planning to hold an online opening service on Aug. 9 at 7 p.m. Faculty and staff with spouses being installed, inducted, welcomed, recognized for advancement in rank and retirement will attend in Weller Chapel using current campus COVID-19 protocol while the campus community will participate by viewing the service online. Please watch for more details this coming week.   
Finally, one logistics piece to share with you. Just this week, we were informed by the city of Seward that they plan to move forward with repaving Columbia Ave. from Lincoln Ave. to Hillcrest Ave. The exact date this will begin has not been set and we are working with the city's planners to schedule around commencement and student move-in. While this portion of the project will take less than two weeks, it will be a disruption to campus access. As soon as we have dates, Dave Kumm will pass these along to you. 
The peace of Christ bless your weekend! 
Rev. Russell Sommerfeld