January 15 Campus Update
Published by Ted Mehl 1 month ago on Fri, Jan 15, 2021 2:35 PM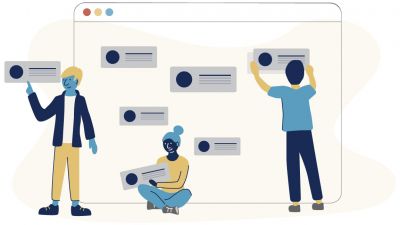 It is a wonderful blessing to start the new semester in service with you! I look forward with optimism to this new term and I humbled by the efforts each of you have put in to get us to where we are. We finished last semester strong and we began this semester with vigor and joy. A well-deserved break, a celebration of Christ's birth and the cheer of a new year has ushered in this blessed opportunity to serve our students again this semester.
Dr. Martin Luther King Jr. Day Observation
In observation of Dr. King's civil rights contribution to our nation, the University is closed on Monday. Signed into law in 1983, this holiday is a time for reflection on nonviolent civil action to address racial discrimination. In 1994, MLK Day was designated by the King Holiday and Service Act for community service. Unfortunately, COVID-19 has limited those service activities this year. I invite you to use this holiday to thoughtfully consider Philippians 2:4-5 "Let each of you look not only to his own interests, but also to the interests of others. Have this mind among yourselves, which is yours in Christ Jesus."
In observance of MLK on Tuesday, Rev. Keith Haney will lead chapel and then host a presentation at 7 p.m. in the Cattle Conference Room titled "Who is My Neighbor" based on Dr. King's discussion of the biblical parable, "the Good Samaritan." Registration is required for the evening event, and you can do so at: https://www.cune.edu/events/general/rev-b-keith-haney-presents-who-my-neighbor.
Rev. B. Keith Haney is Assistant to the President for Missions, Human Care and Stewardship in Iowa District West of the LCMS. An ordained pastor for 27 years who has served multi-ethnic urban congregations in Detroit, St. Louis, and Milwaukee. He is the author of numerous devotionals, including One Nation Under God: Healing Racial Divides in America.
Chapel Registration
As a reminder, just as we did last semester, chapel requires registration. You can find the link to register on Concordia Today. Chapel continues to also be livestreamed on Facebook at 11 a.m. on Tuesdays and Thursdays. Our chapel capacity remains at 50% with physical distancing. These restrictions will remain while we monitor the trends of COVID-19 spread.
Campus Remains Closed - Invited Guests Only
Campus continues to be closed to the public, only invited guests. For events of ten or more people (excluding regular, internal meetings), you will need to submit an event plan for approval. If you have any questions, contact Briianne Imig at 7210 or briianne.imig@cune.edu.
I give thanks to God always for all of you, constantly mentioning you in my prayers, remembering before our God and Father your work of faith and labor of love and steadfastness of hope in our Lord Jesus Christ.
Russ Sommerfeld
Next Update
Previous Update