February 12 Campus Update
Published by Concordia University, Nebraska 1 week ago on Fri, Feb 12, 2021 3:19 PM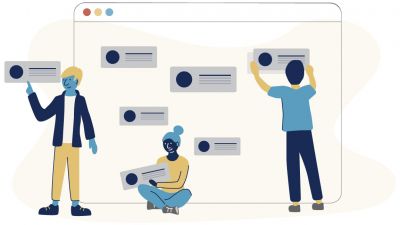 Nebraskans love to talk about the weather. However, most of us are weary of this winter weather except for Pastor Matthias. As we move into a weekend predicted to set wind chill records, I pray that you will be filled with the warmth and comfort of Christ. The Chinese Lunar New Year of 15 days of spring festivities begins today. New Year blessings for an early arrival of spring.
COVID-19 Status
I am so pleased to report our COVID-19 numbers on campus this semester continue to be low, thanks be to God and to everyone doing their part! We are seeing the result of your hard work, and I'd like to thank each of you for your diligence. You are a shining example for our students!
Celebrating Black History Month
Today, I published a statement in celebration of Black History Month. God has blessed our University through the years with African American and Black students who have contributed much to campus life during their time as students and then as alumni serving in various vocations and places. Their contributions to God's church and world have been and continue to be a great blessing.
To celebrate Black History Month, I invite you all to join us virtually on Facebook and YouTube on Thursday, Feb. 25, at 7 p.m. for a panel discussion by some of Concordia's alumni family who God is using to make an impact of service in the church and world.
Just a little reminder that today is the birth date of President Abraham Lincoln in 1809. As you know, his signing of the Emancipation Proclamation of 1863 was a major step in ending slavery in the United States.
Changes to Chapel Capacity
As of Monday, you will not be required to sign up for chapel services. Please feel free to attend as you'd like. You may sit where you want, but you are encouraged to sit in every other seat in the same row. We are moving from 50% capacity with social distancing to a simple 50% capacity attendance limit for both the main floor and balcony seating.
Ending Visitor Sign In
Starting Monday, we will no longer require guests to sign in at the building they are visiting. Please continue meeting your guests at the building entrances, as campus is still closed to the general public.
Room Capacities Unchanged
Recently, the State of Nebraska and the Four Corners Health Department have moved their risk dials back, increasing building and room capacities. However, our campus will remain at 50% capacity, including athletic events.
Face Covering Policy Continues
We have seen evidence that our face covering policy is one factor that has helped us mitigate the spread of COVID-19 and other illnesses on campus. To continue keeping our community as safe as possible, we will continue the face covering policy through the end of the semester.