Campus Updates: July 2
Published by Seth Meranda 7 months ago on Thu, Jul 2, 2020 3:00 PM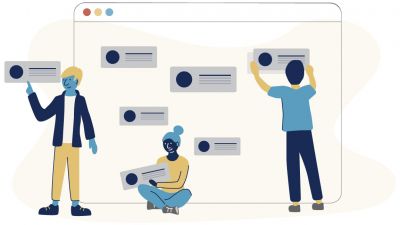 Announcing the University's Commission on Racial and Ethnic Diversity
While affirming the current and past faculty, staff and administration's work of addressing and preventing racism while engaging racial and ethnic diversity, the work of the University's Multicultural Program is being expanded through the University's president's office, with full administration commitment, by establishing a University commission on racial and ethnic diversity. This commission composed of faculty, staff, students and administration, will function under the leadership of the University's Multicultural Program Specialist, to assess, draft, and propose a plan by October 31, 2020, to foster an environment through which racism continues to be addressed and prevented as well as expanding cultural proficiency in and through the campus community. This plan is to be clearly connected to Concordia's mission and strategic planning in order for students, faculty, staff, alumni and friends of color to know they are valued and loved members of Concordia's Christ-centered community.
Partners in ministry are invited to join Interim President Sommerfeld and Von Thomas, Concordia's Multicultural Program Specialist on Thursday, July 9 at 2 p.m. to participate in an open forum and collaboration on this commission. Please keep an eye on your email for further instructions on how to join.
Academic Experience Expectations
Earlier today, Dr. Preuss sent an outline of classroom operations for this fall based on the approved recommendations of the Reopening Task Force via email. Beginning next week, these updates will be posted on Concordia's COVID-19 website.
Fall Athletic Competitions
The NAIA has recently released its guidelines and recommendations for the fall sports season. The Reopening Task Force and Concordia's administration have received copies of this document and are currently evaluating it in conjunction with Four Corners and the State of Nebraska Directed Health Measures. Athletic operations will be part of the fall Campus Reopening plans released by July 15.
Presidential Search Update
The search committee has narrowed to two remaining candidates: Dr. Bernard Bull (President of Goddard College) and Rev. Lee Hagan (President of the Missouri District of the LCMS). For a full update, visit the Presidential Search page.
Campus Operations
As posted last week, employees will be returning to campus starting July 6. Buildings will be open to faculty and staff but will remain closed to the public.