August 7 Campus update
Published by Concordia University, Nebraska 10 months ago on Fri, Aug 7, 2020 2:21 PM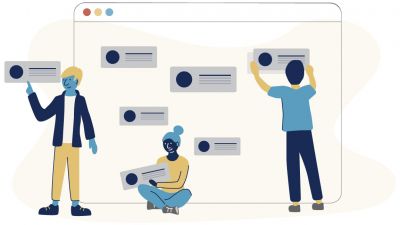 We are in the home stretch. As our summer term rushes to its conclusion, we will dive into a fall semester unlike any we have ever experienced. I cannot tell you enough how thankful I am for each of your efforts and contributions during our transition, first to online classes in the spring, and now as we prepare to welcome our almost 1,200 students home to campus. Concordia could not have done this without each and every one of you.
Our students began moving in this week and will continue their arrival over the coming days. This weekend we'll officially kick off the start of the semester with LAUNCH and other safe, and physically distanced student activities culminating with our Opening Service Sunday evening at 7:00 p.m. Please join us through our livestream of the service on Concordia's Facebook page.
We continue to monitor CDC, Nebraska Department of Health Services and Four Corners Health Department's guidance as the pandemic continues so we can adjust our plans as the situation changes to maximize safety for our Concordia community. We are in close contact with Four Corners, and they have been providing us with recommendations and directives. In addition, our tireless Reopening Task Force members continue to advise the cabinet and me as needed.
As you recall, face coverings on campus are required while indoors. Check out the Concordia Cares page for details on exceptions. We will evaluate this policy on Aug. 21 and communicate any changes on Aug. 22. Let us encourage one another and out students with daily self-screening, regular and thorough hand-washing, physical distancing and the use of face coverings.
Over the past few weeks, we've received a few questions related to details within our Concordia Cares plans. The marketing and communications team have added some details in certain areas and Seth Meranda shared these updates with you earlier. As we are now in operational mode, it's imperative we all understand how some of the smallest, but important, details work.
Yesterday, Dave Kumm provided an update on the Columbia Ave. repaving progress. So far, all remains on track and we look forward to having full access to all parking areas on campus as early as tomorrow. Thank you for your patience and making alterations to your daily routine due to this project.
I'd also like to remind you of the changes to chapel this semester. As Pastor Matthias outlined earlier this week, registration for chapel is a required step to ensure we maintain capacity limits and keep attendees as safe as possible. You'll find the link to sign up on Concordia Today. On Tuesdays and Thursdays, chapel will be livestreamed on Concordia's Facebook page starting at 11 a.m. Livestreaming of some area church services will also be available for our students on Sundays in light of the various health protocols of the area churches.
Last Thursday was our last Town Hall. I'll be sending you a survey link next week to evaluate the effectiveness on our town halls and to get your reactions to continuing them and suggestions for improvements we can make.
Finally, I leave you with the words of James and our academic theme verse: "Every good gift and every perfect gift comes from above, coming down from the Father of lights, with whom there is no variation or shadow due to change" (James 1:17).
We have CONSTANT GOD in constant change!
Next Update
Previous Update