August 20 Campus Update
Published by Concordia University, Nebraska 8 months ago on Thu, Aug 20, 2020 2:01 PM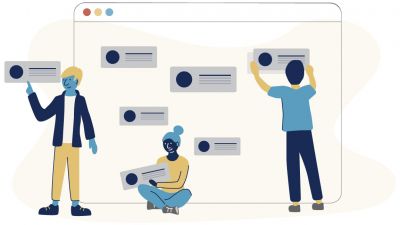 We are now two weeks into the fall semester, a feat which would not have been possible without each of our students, faculty and staff helping our community by doing their part to follow the Concordia Cares protocols put in place by Concordia's administration and local health agencies. Because of the care our campus community members have shown to their brothers and sisters in Christ by adhering to these practices, we are able to continue in our mission together.
This week, a faculty member tested positive for COVID-19. This individual, an instructor in one of our in-person classes, followed all the Concordia Cares protocols during their time on campus and in the classroom. In addition, all students in the classroom followed the Concordia Cares protocols correctly. As such, despite the positive test, the local health department's assessment has indicated that no individuals (students or otherwise) in these classes are at a risk level that requires them to quarantine. Since the instructor and students were wearing face coverings, maintained proper physical distance and followed the cleaning procedures, the risk for transmission is low.
On the Concordia Cares website, we have developed an updated dashboard that now outlines the current numbers on campus in addition to historical numbers. Concordia's administration continues to review this dashboard as it evaluates our campus situation on a regular basis.
At this time, we have decided to continue the current face covering policy. As a reminder, this policy states that, while indoors, face coverings are required at all times. In outside spaces, face coverings are required to be worn by every individual on campus when six feet of separation is not possible, such as walking to/from class, sitting together or standing and talking. Specific exclusions are outlined on the Concordia Cares website. We will reevaluate this policy by Sept. 11 and communicate its continuation or changes.
Also outlined on the Concordia Cares site is the differentiation between quarantine and isolation. As a reminder, quarantine is for individuals who have been identified as a close contact of someone who has tested positive to COVID-19. Health officials define close contact as less than six feet physical distance for 15 minutes without face covering. These individuals have NOT tested positive but are quarantined to minimize risk should their situation change. Once a person tests positive, they are required to be in isolation. Concordia has made space available for our students, who live on campus, to be moved to a quarantine or isolation based on these scenarios. At this time, the university has students in on-campus quarantine and isolation, with nearly all current positive student cases in isolation off-campus, either at their off-campus residence or at home.
Please join me in praying for a timely and full recovery for all who are affected by this virus. Thank you again for making it a priority to take these extra steps in your daily lives to care for others first and then yourselves. I am grateful to be part of this compassion of Christ caring community in the midst of pandemic!

Russ Sommerfeld
Interim President
Next Update
Previous Update