August 14 Campus Update
Published by Concordia University, Nebraska 8 months ago on Fri, Aug 14, 2020 2:36 PM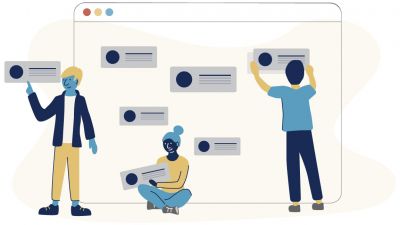 Partners in Ministry,
It is such a wonderful blessing to have our students back on campus this week! I want to personally thank each of you for taking the extra time in your day to practice the health safety protocols that have been put in place. Your efforts to be mindful about daily screening, handwashing, wearing your face covering, keeping your distance and helping sanitize classrooms will help ensure that our entire campus community stays as safe and healthy as possible. We are off to a great start; let's continue showing this care for each other while reminding and encouraging each other and our students to follow the protocols.
In addition, I want to thank you for the many adjustments each department has had to make in order to help minimize the spread of disease. From faculty adapting courses to fit operations within the pandemic to finding new ways to engage students and encourage learning to staff members adjusting to engaging and assisting students, you have all gone above and beyond to show your dedication to providing students with the same level of academic excellence and campus service they have come to expect from Concordia, even if it looks a little different.
By now, every office has received instructions on cleaning protocols for their areas. Cleaning supplies will be restocked each evening by B&G. If you find that you need more, please contact your building manager. We continue our indoor use of face coverings by students, faculty and staff and outdoor use unless six feet of physical distance can be maintained. This practice will be evaluated on Aug. 21, 2020, as to its continuation or modification.
While we utilize health agency-guided precautions to minimize risk, we know that some positive cases of COVID-19 will occur in our community. We are prepared for these events, including assistance with contact tracing, providing isolation areas for on-campus students and helping with other arrangements for students and partners in ministry. As a reminder, you can find information about the current campus situation on our daily-updated dashboard of positive COVID-19 cases and recoveries among students and partners in ministry over the last 14 days on the Concordia Cares site.
Thank you for welcoming presidential candidate Rev. Dr. Lee Hagan and his wife, Jill, to campus on Monday and Tuesday. I know it was a busy couple of days for all of us as we started the semester. Many thanks for your willingness to give special time to meet with Rev. Dr. Lee Hagan, listen to his presentation and provide your feedback to the search committee.
Dr. Bernard Bull will have his virtual visit next week, Monday and Tuesday, Aug. 17-18. Everyone who views or listens to the presentation will again have the opportunity to give their feedback on his candidacy for President to the search committee.
Finally, I invite you to provide feedback on our summer town halls as the cabinet and I explore how and if to continue these in the future. We have a 30-second survey that I request you submit at: https://www.surveymonkey.com/r/VKQ8QCR.
Blessings on your first weekend of the semester!
Russ Sommerfeld
Interim President
Next Update
Previous Update