April 29 Campus Update
Published by Concordia University, Nebraska 6 days ago on Thu, Apr 29, 2021 2:56 PM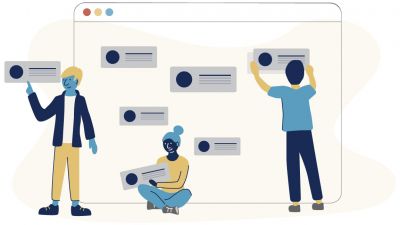 Blessings on this final week of classes! It is hard to believe how quickly we have arrived at finals next week and then into summer. This year has been like no other year, and I am thanking God for moving you to be diligent in your community-first efforts. We have been able to successfully provide our students with a safe, rigorous and grace-filled in-person experience. Outside of the classroom, our athletic, music, drama, and speech programs have continued to perform at their highest levels. While it hasn't been without challenges, our students have been blessed despite the pandemic to have opportunities to share and develop their God-given talents.  All our students were afforded the Christ-centered campus experience they seek. 
To be sure, the pandemic-created addition of fall athletic conference and national championships to the typically already busy spring seasons has been challenging for students, coaches, professors, and staff. Thank you once again for your extraordinary cooperation.  
It was great to begin the week with the groundbreaking for our new Music Center. For generations to come students will be prepared to proclaim and share the Gospel of Christ through music and drama in a world-class facility. Thank you to everyone who participated in the service, have and are supporting the fundraising efforts, and who continue to pray for Concordia. God has blessed Concordia in remarkable ways during the pandemic. 
This Friday, at 3:45 p.m. in front of Weller Hall, a tree will be planted in honor of Delores Woglsund, the mother of Concordia's former first lady, Laurie Friedrich. One of Delores' final wishes before her passing in October 2020 was for each of her children to plant a tree in her memory. In searching for the best place to honor Delores, Brian and Laurie identified our campus as a place near and dear to them and Delores. Laurie will be on campus to participate in the tree planting as well as her and Brian's son, Phil. 
Next week are our commencement ceremonies, starting with the Commencement Honors Dinner and Baccalaureate on Friday evening. We will house our two commencement ceremonies Saturday morning for undergraduate degrees at 9:30 a.m. and afternoon for graduate degrees at 1:00 p.m.; thanks to everyone who registered to help. We look forward to celebrating our students together. 
As we continue to journey through the Easter season to Pentecost Sunday on May 23, I invite you to consider the risen Jesus fixing a relaxing breakfast for seven of his disciples who had gone fishing in John 21:1-14. In the verses that follow (15-20) Jesus and Peter have a restoring conversation of forgiveness. Around that campfire, Jesus powerfully held Peter accountable and gave him undeserved grace since Peter had denied even knowing Jesus. I pray we will have some special relaxing times and conversations of grace this summer since Jesus goes with us wherever our summer takes us.  
P.S. Next Thursday, May 6 will be our final Town Hall of the semester. I look forward to virtually gathering with all of you then! If you have topics you would like addressed, please e-mail me.