July 9 Campus Update
Published by Concordia University, Nebraska 6 months ago on Thu, Jul 9, 2020 3:30 PM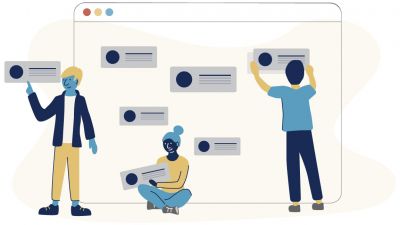 Our first week with partners in ministry back on campus has gone well. Thank you for your commitment to Concordia, to your fellow partners and our community with the extra efforts to keep everyone healthy and safe. As a reminder, face coverings are required everywhere on campus where physical distancing cannot be maintained. If you didn't get your masks, please contact the Human Resources office to coordinate how you can pick them up. 
Last week, Dr. Preuss shared with you how in-person classes will operate. This has been added to the Concordia Cares page, and Seth has shared with you the additional updates made this week. If you haven't already, please review the details on these pages. In one month from today, classes begin here on our Seward campus! 
As you know and can see, campus will look and operate a bit differently this fall. We've been in communication with students on what to expect and we'll be expecting them to participate in safe and healthy practices. While we hope they have a full understanding of campus expectations prior, during LAUNCH, our students will have an opportunity to learn more about the safety and health protocols around campus. In addition, our students will review the updated code of conduct and acknowledge their understanding and willingness to follow campus guidelines. 
On June 18, I indicated that plexiglass was ordered for office areas with major student contact (such as Student Success Center, the library and others). It was our hope to have these installed by July 6 as part of employees returning to campus. However, the shipment has been delayed. The latest update from Dave Kumm is that these will arrive in the next two weeks and Buildings and Grounds will install immediately upon arrival. 
We continue to monitor the pandemic in close collaboration with Four Corners Health Department. Until the pandemic is over, we are committed to daily monitoring to modify our plans when needed.  As you know, the pandemic has been unpredictable and we need to be responsive to changes as they occur.  
This week, we received approval from Four Corners to continue moving forward with our Aug. 1 commencement plan. We have more than 150 graduates registered! Our event will follow all Directed Health Measures that include physical distancing, face coverings and extra precautions. Based on direction from Four Corners, we are requiring each graduate and their guests to confirm their attendance and provide contact details in the event contact tracing is required. You can find more details on what to expect for the event at cune.edu/commencement. 
As we continue to prepare for the fall semester, I want you to know How appreciative I am of the manner in which we are displaying Christ-centered community to encourage a team effort.  We will want to influence our students with this same "we are in this together under Christ" approach.  
I give thanks to my God always for you because of the grace of God that was given you in Christ Jesus. 1 Corinthians 1:4.  
Rev. Russ Sommerfeld 
Interim President 
Next Update
Previous Update