Master Educator Award
The Master Educator Award shall be presented to a teacher, Director of Christian Education, or school administrator who has distinguished himself or herself through prolonged superior service in Lutheran educational ministry.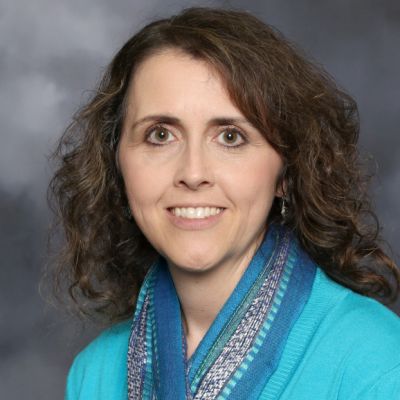 Jerrita Staehr
Grand Island, Neb.
Jerrita Staehr received a Bachelor of Arts in English from what was then Concordia College, now Concordia University, Nebraska in 1995. She was colloquized by The Lutheran Church—Missouri Synod (LCMS) through Concordia University, Nebraska in 2007, receiving her Lutheran Teacher Diploma and went on to receive a Master of Arts in Teaching from Missouri State University in 2008.
Staehr has taught language arts for grades 6-8 at Trinity Lutheran School in Grand Island, Nebraska since 2008. She is also the middle school student council adviser, middle school speech coach for Trinity Lutheran and high school speech coach for Heartland Lutheran. Prior to her call in Grand Island, she taught language arts for grades 5-8 and music for grades K-8 in Freistatt, Missouri. Staehr is involved with TEC21, a program that equips Lutheran school teachers to inspire students through technology-enriched classrooms. She utilizes technology to empower her students and allows them to choose specific technology tools used in the classroom that best fit their learning styles.
She is a leader within Trinity Lutheran School in helping fellow teachers incorporate technology into their curriculum and in promoting hands-on student learning. Staehr has also shared her knowledge outside of Trinity, benefitting colleagues within the Nebraska District of the LCMS and at the Lutheran Educators' Conference, among others. She is a member of the Nebraska Educational Technology Association and the National Council of Teachers of English.
Staehr's favorite Bible verse is her confirmation verse, John 10:27-28, which inspires her in the teaching ministry, where she has the daily privilege of sharing the Gospel. She is an active member of Trinity Lutheran Church, where she serves as an organist, as the adult choir director and as a member of the handbell choir.
Staehr's husband, Brian, also teaches at Trinity and is a Concordia University, Nebraska alumnus. The couple have four children, Lauren '17, Caleb '19, Zachary and Abigail. Zachary is a sophomore at Concordia Nebraska, and Abigail will begin her studies at Concordia in the fall of 2019.