Distinguished Service Award
The Distinguished Service Award shall be presented to individuals who have distinguished themselves through outstanding public service. For purposes of this award, "public service" means service which is widely known, or capable of being widely known, within the community or constituency in which the service occurred.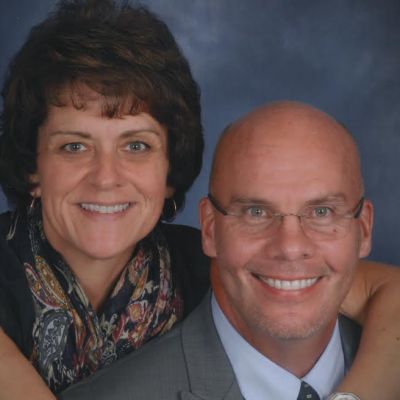 Dr. Gary R. McDaniel
Cypress, Calif.
Gary R. McDaniel attended Concordia Teachers College, now Concordia University, Nebraska, from 1979-1983, earning a Bachelor of Science in Education, with math and physical education concentrations. He earned a Master of Arts in education, with an emphasis in curriculum and instruction from Christ College, now Concordia University Irvine, in 1991. In 2000, he earned a Doctor of Education from Pepperdine University in Malibu, California, with an emphasis in institutional management.
McDaniel's first call was to serve as a teacher and a coach for fifth grade at St. John Lutheran School in Ellisville, Missouri in 1983. In 1984, he returned to Nebraska to teach and serve as the athletic director and a coach for grades 6-8 at Emmanuel Lutheran School in York. From 1985-1989, McDaniel was a teacher, athletic director and a coach for grades 5-8 at St. Paul Lutheran School in Jackson, Missouri.
In 1989, after his time as a teacher, coach and athletic director, McDaniel started his 30-year tenure at Concordia University Irvine. He first served as the director of student affairs, a position he held until 1992. Since 1992, McDaniel has held numerous positions at Concordia Irvine including: dean of students; vice president of enrollment services; vice president of enrollment and student services; executive vice president of enrollment, student and university services; and currently, executive vice president and chief operating officer.
He is also a member of the National Association of Student Personnel Administrators and the Council for Christian Colleges and Universities. He is a past member of the Association of Colleges and University Housing Officers, American Association for Counseling Development, the American College Personnel Association, Western Association of College and University Housing Officers and Association for Student Judicial Affairs.
McDaniel's wife, Dr. Carol R. (Schroeder) McDaniel, is a music professor at Concordia Irvine, and is a 1983 graduate of Concordia Teachers College, now Concordia University, Nebraska. The McDaniels are active members of Bethany Lutheran Church in Long Beach, California, where Carol serves part time as organist/director of music and Gary sings in the adult choir. Gary has also served three terms as congregational president at Bethany in 1992-1993, 2000-2001 and 2015-2016 and has been chair or co-chair of two of the congregation's capital campaigns, ranging in scope from $1.3 million to $2.5 million.
The McDaniels live in Cypress, California and have four children, Jonathan '10 (Elizabeth), Jennifer, Amy '15 (Travis Ferguson) and Anna '16 and one grandson, Luca Ferguson.