Concordia forms Commission on Racial and Ethnic Diversity
Published by Concordia University, Nebraska 1 year ago on Thu, Jul 9, 2020 2:43 PM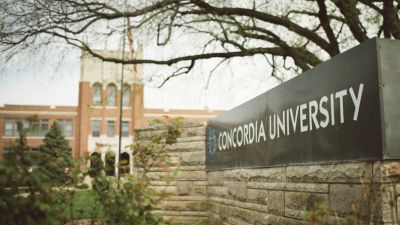 Concordia University, Nebraska has formed a Commission on Racial and Ethnic Diversity that will develop a comprehensive plan to address the University's responses to racism and ethnic diversity.
Concordia University, Nebraska is expanding its Multicultural Program to include a Commission on Racial and Ethnic Diversity that will provide additional resources and programs to support an environment on campus where racism continues to be addressed and prevented, as well as expanding cultural proficiency in and through the campus community.
"The priority of this commission is to assess, draft and propose a plan by Oct. 31 that will be connected to Concordia's mission and strategic planning," said Rev. Russ Sommerfeld, Concordia's interim president. "Through work that's already being done on campus, in addition to this commission, our goal is to ensure students, faculty, staff, alumni and friends of color know they are valued and loved members of Concordia's Christ-centered community."
The commission, composed of faculty, staff, students and administration, will function under the leadership of Von Thomas, Concordia's multicultural program specialist, to assess Concordia's responses to racism and ethnic diversity. The group plans to submit its comprehensive plan outlining Concordia's next steps by Oct. 31 to University administration.
"This kind of work takes a team from all levels — deans, cabinet members, directors, assistant directors, faculty, staff and students — throughout campus in order for something like this to benefit all of us," said Thomas, a 2014 Concordia graduate.
Sommerfeld said Concordia's administration will receive regular updates from the commission and then provide communication to the campus community, alumni and friends about the commission's efforts.
"The commission will assess both measures to prevent the presence of racism and what is needed to increase relating to each other as diverse people of God who live by faith in Christ," said Sommerfeld.
To introduce the commission, Sommerfeld and Thomas led a listening session for Concordia's faculty and staff July 9 as an opportunity to discuss the work already taking place on campus and ways it can improve its efforts.
More information about the commission's efforts and findings will be published as it becomes available.