Weller Society for Leadership
The Weller Society for Leadership comprises alumni, parents and friends of Concordia who commit to providing at least $1,500 annually to the Concordia Fund, which funds the university's core operating needs and highest priorities each year. These individuals have established themselves as leaders and faithful stewards of Concordia's mission to equip men and women for lives of learning, service and leadership in the church and world.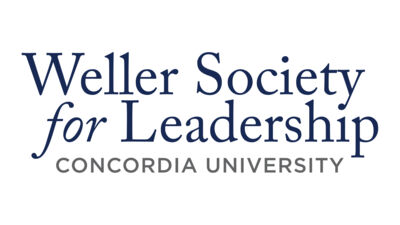 Making a Difference for the Church and World
Gifts provided by Weller Society members are used where money is most needed for students' Concordia Experience at the current time—for academics, spiritual growth of students, scholarships, technology and campus improvements—so you can see your dollars at work in meaningful ways almost immediately.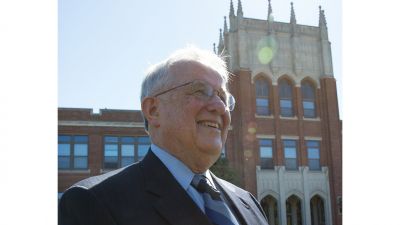 Creating a Sustainable Future
Over the last 25 years, Bill Kernen spent time with Concordia students, interacting with them and witnessing the positive impact of Concordia's Lutheran, Christ-centered education. That's why he believes so strong in supporting students as a member of Concordia's Weller Society for Leadership.
Please join Bill as a Weller Society for Leadership member to give students the education, experiences and tools they can use for the rest of their life as they learn, serve and lead in the church and world.
Read Bill's story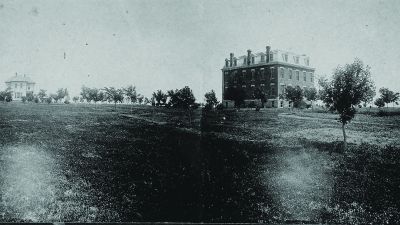 Leading With Action
The Weller Society for Leadership was established in the name of Concordia's first teacher and president, Rev. J. George Weller, who dedicated his life to the growth of Concordia and to the sharing of the Gospel through the education of students. In 1894, Rev. Weller moved out of his home in Marysville, Nebraska, and into what is now called Founders Hall to teach Concordia's first 13 students. He led by action and served and supported Concordia and its students for many years.
Today, Concordia calls upon its alumni and friends to do the same. Guided by God and Concordia's mission to equip men and women for lives of learning, service and leadership in the church and world, Weller Society members demonstrate, through action, their support of Concordia's Christ-centered higher education.
A Significant and Lasting Impact on Students
Gifts made by Weller Society members have a direct and immediate impact on the Concordia Experience and the fulfillment of our mission. Your gifts are an investment in Concordia students and in the work God has called them to do both now and for years to come.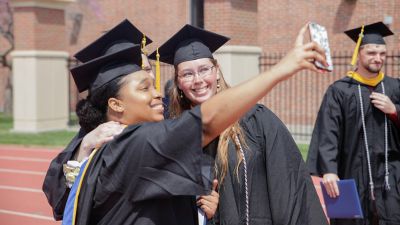 Providing Possibilities
With the help of the Weller Society, Concordia invests in the future of its students by combining academic rigor with the support of a campus community that knows and demonstrates the love of Christ. Through your financial support and prayers, Concordia provides students with opportunities to gain essential experiences within their field of study, equipping them to serve and lead as they follow God's calling for them.
Nurturing Faith
Concordia is dedicated to providing a Christ-centered experience for students. Concordia offers students numerous opportunities for worship and spiritual growth, including daily chapel, Bible studies, fellowship and mission trips. Students have Christian examples to guide them as they prepare to live out their faith in their chosen vocation.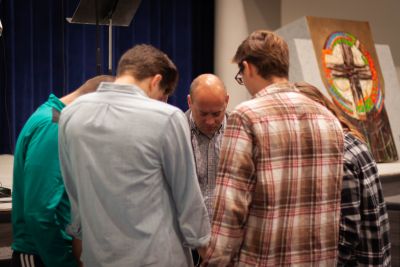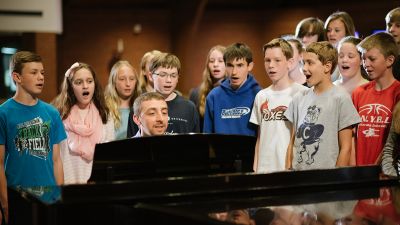 Establishing Leaders for Church and World
Concordia's graduates serve in a wide variety of professions and fields within The Lutheran Church—Missouri Synod, the Christian church around the world and various other industries that allow our graduates to use their God-given talents in service to others. Concordia graduates are respected by their colleagues in their chosen careers and are recognized for their service and leadership in their communities and families.
Insight Into Concordia
Concordia's administration and board value the perspective and ideas of those who believe in and support the mission of the university. Therefore, Weller Society members have unique opportunities to engage in discussion about the vision and direction of the institution.
Members of the Weller Society are well-informed about institutional events and strategies at an insider level.
Members receive quarterly newsletters from the president regarding strategic updates, including reports on topics discussed by the president, cabinet and Board of Regents.
Throughout the year the administration and other campus leaders share updates and social engagements with Weller Society members, keeping them apprised of the latest developments throughout campus.